Acronis Review
Cloud business backup services are a dime a dozen these days it seems. With so many of them on the market, it's easy to get overwhelmed when you do a Google search and start comparing plans back and forth. In fact, it can make your head spin, especially if you're not an IT expert or the most computer-savvy person on the planet.
The fact is that many cloud-based backup services for small businesses are similar, with key distinctions that separate them from the pack. Acronis, one of the more popular options in the backup game, could be the perfect solution for you. Keep reading to learn more about Acronis and what makes them stand out.
The History Of Acronis
Founded in 2013, Acronis has grown quickly, now employing more than 1,000 people as part of their operation. Created by technology entrepreneurs in Switzerland, Acronis' main focus is on creating secure backups that can't be compromised under any circumstances. That's why a great deal of attention that Acronis receives is related to security and privacy.
Since it was founded, Acronis has won multiple tech awards and acquired other companies in their mission to create the best, most secure backup service anywhere.
Acronis Pros
Acronis is a popular cloud backup service, and the fact is that many small and medium-sized business owners love it. Here are the most common pros you'll find when talking to Acronis users or reading online reviews:
• Cost. Basic plans for Acronis start at $99 per year. They also offer a trial period so you can see if the service is a hit for your small business before you're locked into a longer plan.
• Lots of flexibility when choosing a plan. Acronis offers a wide range of solutions based on your business and the type of backup service you need. For example, the company offers a basic plan that could be ideal for individuals or companies with just a handful of employees. They also offer an advanced service that costs more but gives companies with complex data needs a leg up when it comes to cloud-based business storage.
• Acronis does an excellent job when it comes to syncing with your applications. This is an area where some backup services fall short, but you can easily use Acronis with programs like Office 365, Oracle and more.
• Acronis is fast. Users report that the service makes backups and uploads simple and quick, especially when compared with some other cloud-based backup companies out there.
• Acronis works with about 21 platforms as of 2019. This is a high number and ensures that your company can basically back up everything that you work on, no matter how you choose to work on it.
Acronis Cons
Most small business owners who use Acronis love it for its security and deep backup system. However, not all reviews are positive. Here are a few potential cons you'll come across when looking at Acronis:
• No monthly payment option. Acronis offers a free trial of their service, but payments are designed to give you one-year of service. While this is a pro for some companies, businesses who find that they don't need Acronis may regret not being to opt out after a few months. Costs can also be steep for more advanced plans beyond the basic Acronis backup service.
• You can't use Acronis with OS X products. That means that any business user looking to back up an Apple product is going to need to look elsewhere for their devices.
• Acronis is confusing. Some users report that the deep menus and way Acronis is set up is simply too confusing for their needs.
• Advanced services are too costly. Advanced services like Acronis True Image, which uses full-system backup technology is ideal for some, but for some business owners, far too costly when compared to other options.
Acronis Bottom Line
Acronis receives positive scores from most small business owners looking for a comprehensive backup service that goes beyond the basics. However, some users report that the interface is confusing and that some plans are overwrought and overpriced.
If you do choose Acronis for your small business cloud backup needs, make sure you take the time to sort out which plan is best for you. Otherwise, you could be spending too much money and time using a system that's overbuilt for your needs.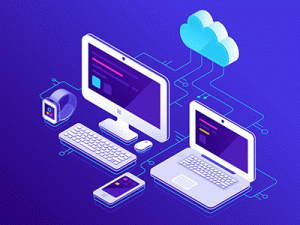 Advertising Disclosure: This post contains affiliate links and at no additional cost to you, Watch the Review will be compensated if you make a purchase after clicking on these links.