Allure Beauty Box
Makeup products, like hair and skincare products, are everyday-use items for some people. If you put on makeup to go to work or when you see friends and family away from home, there's a good chance you have a supply of your favorite products on hand all time.
In the past, trying new products often meant hunting down samples. Some companies limit makeup samples, and in a lot of cases, supply and demand make them tough to get. Other companies simply don't give out samples at all.
That means spending a lot of your hard-earned cash to try something new. When you're not sure you'll love a product or even find a use for it on a daily basis, it can be hard to part with $25, $50, or more for high-end cosmetics.
Subscription boxes like Allure Beauty Box have made it easier to try products in your home than ever before. Delivered right to your door, you can now try an assortment of products each month so you can mix up your look and find new favorites without breaking the bank.
While Allure Beauty Box is a popular makeup subscription box, there are certainly a lot of other competitors out there. You've probably even done your homework on a few of the top contenders.
Is Allure Beauty Box right for you? Keep reading to learn more about the history of the company and the pros and cons of this growing makeup subscription box service.
The History of Allure Beauty Box
Allure Beauty Box has quickly become one of the top makeup subscription options for people around the globe looking for a way to try and buy products that provide exceptional value. Featuring many new products each month, one of the big selling points according to Allure Beauty Box is that all of their products are tried and test in-house by beauty experts before they are included for shipment.
Founded by the same company that runs Allure Magazine, Allure Beauty Box is actually part of the Conde Nast brand, which owns multiple magazines, media outlets, and subscription box services around the globe.
Allure Beauty Box Pros
Allure Beauty Box is a fan favorite that lots of makeup pros and everyday people really adore. Here are some of the pros you'll find when doing your research on Allure Beauty Box:
• Two full-size products are included in every single Allure Beauty Box. That means that you'll have an ample supply of products that you really enjoy from your monthly subscription boxes after a few arrive on your door.
• You get free shipping on every single order. While this isn't entirely uncommon when it comes to subscription boxes, Allure Beauty Box seems to provide a fair value, especially when the cost of shipping is factored into your goods. Remember that most retailers won't ship products under a certain price point for free.
• Allure Beauty Box sends tips and tricks along with their subscription boxes so you can better utilize your new trendy beauty items. While some makeup subscription boxes utilize an app or internet-based tutorials for this, Allure Beauty Box includes it on paper with your subscription. That makes it very easy to use without having to drag your laptop or squint to see your cell phone while you're applying makeup in the bathroom or at your vanity.
Allure Beauty Box Cons
It may be very popular among users, but not everybody has something positive to say about Allure Beauty Box. Other users may have a more mixed reaction to the subscription service. Here are some of the common cons you'll read about when researching Allure Beauty Box:
• Customers have reported that certain items were missing from their box. Allure Beauty Box says that customers missing items should contact customer service so they can have their subscription box properly fulfilled ASAP.
• Some consumers have reported problems with billing, particularly being double-charged for their Allure Beauty Box. However, these issues do tend to get straightened out by customer service in a relatively timely manner.
• Canceling your box may be difficult according to some past users. While Allure Beauty Box says cancelation is easy and done quickly through their site, some report that canceling online doesn't work the first time. Others have reported that cancelations handled on the phone were confusing and difficult.
Allure Beauty Box Bottom Line
Allure Beauty Box is a popular choice for beauty junkies that want to try new products at home. Offering a very good product to cost value, many swear that Allure Beauty Box is the top pick on the market today.
Naysayers might have you believe that there are other, better options available when you're shopping for a makeup subscription box. As usual, doing your homework and trying a few boxes for a short period of time will help you find the right service for you.
If it seems appealing and fits your budget though, Allure Beauty Box could be an excellent place to start.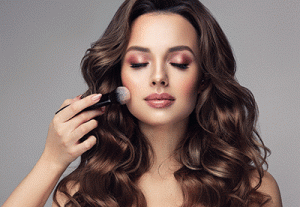 Advertising Disclosure: This post may contain promotional links. Watch the Review may be compensated if you use these links.