Ancestry Review
Ancestry is a genealogy service which allows you to input your family information and discover your family history.  For a monthly or half-yearly subscription, you can use Ancestry's services to cross-reference your personal information with billions of historical records and use these to build a detailed picture of your family tree.  The interface is exceptionally attractive and simple to use. Users can access Ancestry on any web-enabled device and the free Ancestry app is compatible with iOS and Android.  Ancestry is available all over the world and has over 2 million paying subscribers at any given time.
Ancestry Pros
Ancestry.com has a well designed and easy to use interface.  The collaboration feature is a nice to have and you can share out your family tree with family members who do not subscribe to the service. The free app makes mobile device checking easy and the 14 day free trial gives you a chance to do some research before fully committing. With over 2 billion records the site is very comprehensive. The company also has a gift membership if you want to share the experience.
Ancestry offers a number of user-friendly services including genealogy, family tree construction, and DNA searches. You can also use the website to find out about the origin and meaning of your surname and search for obituaries, census records and military records as well as a grave finding service.
Ancestry Cons
Monthly subscription charges which can add up, if your search takes some time and the memberships auto renewal unless subscribers notify Ancestry before the renewal date. This is not uncommon among subscription services but just be sure to mark your calendar before the renewal date if you plan to cancel.
Ancestry Bottom Line
Ancestry is the largest genealogy service in the world with access to billions of historical records.  Due to the size and global operation of the company, users can reference a wide variety of international historical record.  Ancestry matches a user's family information to databases with birth, death and marriage certificates and allows users to build a detailed and comprehensive family tree.
Ancestry.com | Genealogy Search
Ancestry.com is a popular site for researching family trees.  With so many genealogy websites to choose from, it is helpful to know any particular one works and what its features provide. Let's look at Ancestry.com to see what it offers.
Ancestry.com Services Available
Search Tool
The site has a step-by-step process that is quite intuitive. The searcher starts by entering names of family members and Ancestry.com provides hints to click on that may be related to that person. One hint leads to another and so on.
Extensive Records
Anyone looking for records will have access to several databases through this site. Searches include 200-plus countries, Native American records, birth records, marriage records, and death records. In addition, the searcher can look through U.S. Census data, military records, U.S. immigration information, and even cemetery data. International census records are included, along with court, probate, and land records. Additional resources include Social Security records, newspapers, obituaries, and biographies. The earliest records are from the 1300s.
DNA Testing
In addition to record searches, Ancestry.com provides a DNA-testing service. This can reveal ethnic background and regional beginnings of ancestors.
Support
The site offers assistance with research, as well as a tutorial on how to conduct a search. Questions can be emailed as well. Telephone support is also available.
Ancestry.com Pricing Plans
Ancestry.com offers three pricing packages for its search features. Each comes with a monthly and annual option.
The "U.S. Discovery" package focuses on United States records only, and costs $19.99 monthly, and $99 annually.
"World Explorer" covers all national and international records. The cost is $34.99 monthly or $149.00 annually.
"All Access includes the World Explorer features plus membership in Newspaper.com for searching newspaper archives and Fold3.com to search military records.
A DNA kit costs $99 regularly, though you can buy four DNA kits for $276.00, which comes out to $69 per kit. Occasional sales reduce the price of a single kit to $69. The DNA ancestry test is priced separately from other features.
Ancestry.com Pros & Cons
Ancestry.com does not offer a surnames index, which is available on other sites.
The pricing is reasonable and straightforward. Note that many "free" ancestry searches online allow you to type in a name then take you to a page of pricing options to complete your search. Ancestry.com participates in this practice.
The records only date back to the 1300s, while some sites go back to dates before the 1000s.
Ancestry.com has the most resources of any search site. Research resources total 15 billion.
On balance, Ancestry.com offers a comprehensive search and DNA service that will get amateur genealogists well on their way to building a family tree. This tree can be built on the site itself. It should be noted that access to all the features tends to run the price up much higher than the initial fee.
Advertising Disclosure: This post contains affiliate links and at no additional cost to you,  Watch the Review will be compensated if you make a purchase after clicking on these links.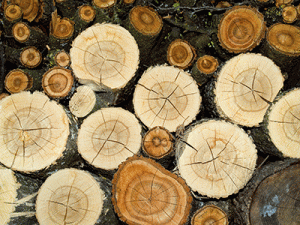 How It Works
Signing up to Ancestry is easy.  After choosing your plan and inputting your contact info and payment details, you begin by providing some basic information about key family members. It's also possible to upload genealogy files including GEDCOM, Family Tree Maker, and Legacy files. Ancestry will cross reference your details with their database of public records.  If there's a hit on some information, Ancestry will alert you and allow you to decide if the information is relevant to your family. This, in turn, will trigger more searches on the database and more hits.  As more information emerges, your family history will become clearer. You can use the information you find to put together a detailed family tree and export this to other genealogy services and apps.
Plans & Pricing
Ancestry has a number of different plans. After a 14 day free trial, the company has 3 plan tiers.
The most basic of these is the U.S Discovery plan
$19.99 per month. 
$99 for a six-month subscription
For users with international connections, The World Explorer plan references US and International records
$34.99 per month
$149 for a six-month subscription
Ancestry's premium package, the All Access Plan includes all of the above plus, access to Fold3, the historical military records site, and 112 million plus articles on Newspapers.com.
$44.99 per month
$199.99 for a six-month subscription
The company offers phone support from 9 am to 11 pm seven days a week as well as support via the Ancestry website in the detailed support center. 1 (800) 401-3193
You can also take advantage of the Ancestry ProGenealogist service for a fee to help you with your search. They have over 150 years of combined research experience.