Angel Shave Club
Finding the perfect razor can be a difficult chore. If you're looking for the perfect women's razor and you want to find it without breaking the bank, well, you're in for a long search. Or at least you used to be.
Today, online shave clubs for women are gaining traction and providing many of the same top-tier products that man have been getting sent directly to their door for years now. Angel Shave Club is just one of those options, but for many women, it's a go-to option in a marketplace that's growing quickly.
Keep reading to learn more about Angel Shave Club and to see if they could be the perfect option for all of your shaving needs.
Angel Shave Club Background
Founded by Iskra Tsenkova in 2016, Angel Shave Club was built on the principle that women deserve the same high-quality razors that men already have. While Tsenkova worked hard to build her business, the idea actually came to her in the shower when searching for a razor only to find her husband's.
Started in her bedroom, Angel Shave Club has grown considerably since it began in 2016, now competing with a variety of other shave clubs for women. Along with providing a high-value shave for women, Angel Shave Club works to give back through various charitable organizations around the world.
Through razors, the brand hopes to bring compassion and community to women in the western world and around the globe. That's why a percentage of every sale goes to support aid organizations throughout the world.
Angel Shave Club Pros
Angel Shave Club is a growing online shave club for women. Today, many of the women who use the subscription service rave about it and say that it's one of the best on the market. Here are a few of the pros you'll read when researching Angel Shave Club.
• You can quickly and easily get a starter kit to help you try out Angel Shave Club without making a long-term commitment. This is easy to access from the Angel Shave Club home page, making it easy to order and get your new razor quickly so you can try it out.
• The initial shave package includes a tote so you can keep all of your shaving supplies together. Whether you're on the go or you're only using your Angel Shave Club items at home, keeping them organized is a whole lot easier with a dedicated tote.
• There are different options to help you pick the right package each month from Angel Shave Club. 3-blade and 5-blade options let you pick the style you prefer at a $6 or $9 per month price point. 5-blade packages also feature a bikini trimmer that many women enjoy using.
• You can change the frequency of when you get your razor refills. All women shave at different intervals, so committing to a bi-weekly or monthly delivery may not make sense for you. With Angel Shave Club, you can schedule your deliveries based on your particular needs. You can also put your order on hold at any point.
• You can cancel your subscription anytime you want. While some online shave clubs make canceling difficult, Angel Shave Club allows you to quickly cancel whenever you wish. You can also put your subscription on hold if you've got plenty of blades already or you're planning to be away from home for an extended period of time.
Product Name Cons
Angel Shave Club is popular and growing, but not everybody loves the brand or the service. Here are some of the more common cons that you'll read about when researching Angel Shave Club.
• There aren't many products other than razors. Many women who are looking for shave cream or gel have to go elsewhere since the brand currently only offers a shave soufflé product and a body polish product. Many users enjoy these products, but they don't offer the same basic functionality as a standard shave cream or gel many women use every single day or at least a few times per week.
• There are only a few razor handle types. Some women would prefer a less feminine option, but at this time, Angel Shave Club does not offer it.
Angel Shave Club Bottom Line
Angel Shave Club is a growing online shave club for women that many people rave about. While they aren't the most popular on the block, they provide a high-value service at a price point that is very low. That's especially true when you compare their pricing against women's razor blades that you would buy in a grocery store, drug store or big box store.
Angel Shave Club is an ideal pick for many women, but there are other options out there.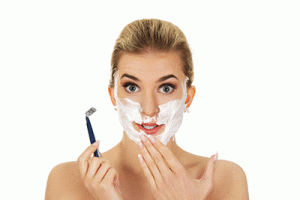 Advertising Disclosure: This post may contain promotional links. Watch the Review may be compensated if you use these links.