ASPCA Pet Insurance
Your pet is an important part of your family. Unfortunately, cats and dogs require costly medical care when they're in accidents or they get sick as they age. Pets that are injured in accidents or fights can also require hundreds or thousands of dollars worth of treatment.
In many cases, there are pet owners who can't afford these costly treatments, opting for euthanasia instead. You don't have to suffer this burden with the help of pet insurance. Designed to work much like your health insurance, pet insurance provides protection against surprise expenses that you may not be able to afford.
While there are many names in the pet insurance business today, the ASPCA, a trusted name in animal care, is a popular choice. Keep reading to learn more about the ASCPA and their pet insurance plans. It could help you save your pet if they ever get injured or ill before their time.
The History of ASPCA Pet Insurance
The ASPCA has a long lineage of working to keep pets happy and healthy around the United States and throughout the world. As of 1997, they began offering pet insurance to help pet lovers keep their animals happy and healthy.
Underwritten by the Crum and Forster Pet Insurance Group, cats, dogs and other animals like horses are eligible for coverage. Today, over 1.6-million claims from the owners of 400,000 animal owners have been processed, making them a major player in the pet insurance marketplace.
ASPCA Pet Insurance Pros
ASPCA pet insurance gets a lot of positive reviews from families and pet owners trying to protect their beloved cats and dogs. Here are some of the positive reviews you can find online:
• Plans are generally affordable. According to the ASPCA pet insurance company, most people pay less than $50 per month to cover their pets. This small cost can be a huge benefit if your pet gets ill, injured or eats something dangerous to them.
• Pets with existing conditions can be covered if they have shown no signs or symptoms for 180 days or more. While no pet insurance company insures pets with long-term pre-existing conditions, this is a big help for pet owners with animals who have had serious illnesses that don't last. It's important to note that no pet insurance companies provide coverage for animals with long-term pre-existing conditions. That's why it's important to start your pet out with insurance when they are as young as possible.
• You can get accident-only coverage. This is an ideal option for pet owners who don't want to spend money on a monthly plan but worry that they may get hit with big vet bills during an accidental incident. These plans don't cover general checkups, long-term conditions that your pet may develop and more. However, they can provide protection if your pet is injured suddenly. Premiums are also much lower for this type of protection on average.
• Dental cleanings are included in insurance plans. This often neglected service helps keep pets happy and healthy as they age. While it can be costly out of pocket, you'll pay very little when you choose an ASPCA pet insurance plan for your beloved animal.
• ASPCA pet insurance covers other pets besides cats and dogs, at least in some cases. For example, many people use ASPCA pet insurance to keep their horses healthy. Talk to a representative about this type of policy since most provided via the internet are for common household pets like cats and dogs.
• The ASPCA offers a simple app that allows you to manage your pet's insurance and health needs. This makes accessing pet records and personal information much easier. You can also connect with veterinary professionals that provide services your pet needs through the app.
ASPCA Pet Insurance Cons
Very popular with pet lovers of all types, not everyone chooses the ASPCA pet insurance company for their family. Here are some of the more common cons you can find on the internet when researching different pet insurance companies:
• Preventative care isn't included in every plan. While emergencies and serious illnesses are big concerns for pet owners, regular checkups help keep your pet healthy. Some plans provided by the ASPCA don't include those, forcing buyers to pay out of pocket instead.
• ASPCA insurance plans don't include spaying or neutering your pet unless you get the add-on preventative insurance. Many pet owners believe this to be unfair since these practices are considered standard for safe, healthy household pets.
• Prescription food is not covered. As your pet ages, they may require special food to stay healthy. Dogs and cats that have illnesses, even minor ones like diabetes, may also require costly new food. ASPCA insurance plans do not cover changes to diet or the associated costs.
ASPCA Pet Insurance Bottom Line
Pet insurance can save you a lot of money and keep heartache at bay when your pet does become ill. Accidents that can result in very expensive procedures are also covered. Most ASPCA insurance plans cover these issues quite well.
However, it's important to note that the ASPCA pet insurance company isn't the only one on the market. Not by a long shot. Today, you have a ton of different choices to help your pet stay healthy without breaking the bank. ASPCA plans may be right for you, but take your time to do some comparison shopping before you sign up.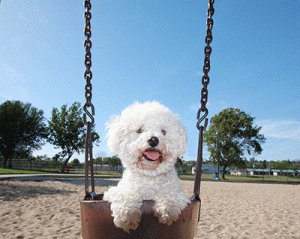 Advertising Disclosure: This post may contain promotional links. Watch the Review may be compensated if you use these links.