Babbel Review
Speaking more than one language with any fluency can be a big deal in your life. Learning a foreign language can help boost your appeal to employers. Knowing another language also makes travel a whole lot easier whether you're visiting for work or going on a trip for pleasure.
Trying to learn a new language, particularly if you're not going to take organized classes, can be somewhat difficult. A lot of people don't really even know where to start when it comes to learning a new language. If you've been out of school for a long time, the prospect of taking on a big challenge like this is probably even more daunting.
Language learning apps that allow you to learn from anywhere using your phone, tablet, laptop, or desktop computer have become particularly popular in the last 10 years. Great for business and personal use, there are a lot of language apps on the market all vying for your attention.
Babbel is one of the most popular language-learning apps on the market right now. Is it a good solution for you? Keep reading to learn more about Babbel so you can decide whether you should use it to learn a new language.
The History Of Babbel
Founded in January 2008, Babbel is a German-based language learning app built from the ground up by Lesson Nine GmbH. The company has roughly 450 employees and uses a variety of freelancers as well to help build their language programs.
As of 2021, the company continues to grow, adding more users to its roster each and every year. In 2018, for example, Babbel added over one million new users to their language learning platform.
Babbel Pros
Babbel is one of the leading language learning apps you can find today. A top pick among language experts and novice users, you'll find lots of positive reviews of Babbel when doing your homework on the web. Here are some of the pros you'll see regularly when doing your research:
• Babbel offers 15 different languages as part of its program, making it likely that they have the language you want to try out. While some language learning apps do offer more languages, most users are satisfied with the 15 currently offered by Babbel. In the future, Babbel may expand to add more languages to their program as well.
• The app is easy to use and navigate even if you haven't used any type of educational app before. The fact that novice users can quickly navigate Babbel is likely one reason people sign up and stick with the learning program.
• Babbel offers a free lesson in any language so that you can try the program out. While Babbel does not offer a free version of their language learning app, this free lesson will help you get a feel for what using Babbel on a daily basis will be like. You can also try different languages if you're simply looking to learn something new to keep your mind engaged.
Babbel Name Cons
Babbel is a popular language learning app that many users absolutely love. That doesn't mean it doesn't have its downsides though, at least for some users. Here are a few of the cons you'll see when researching Babbel:
• The cost seems high to some users. As of 2020, Babbel has a $ 179-lifetime fee to access their language learning app. While this is obviously a good deal if you plan to use Babbel for years, some people who want to learn the basics of a language or brush up on a language they're already familiar with feel it is too expensive.
• The lessons can be a bit dry. Some language learning apps on the market today do more to make users feel like they're playing a game instead of taking a dry language lesson. Babbel is structured in a more traditional manner. For serious language users who want to learn quickly, this may actually be a benefit. For users who find getting motivated to learn difficultly, the dry nature of Babbel's lessons may be problematic.
Babbel Bottom Line
An intuitive, easy-to-use language learning app, Babbel is a smart choice for users who want to quickly learn a language. The dry nature of the lessons is also ideal for serious language students and business users who don't want to waste time with game-like features that may not appeal to them.
While Babbel is an effective tool, many users don't like the price. With more cost-effective options on the market today, Babbel is likely best reserved for business users and people with a serious desire to learn. That said, Babbel is a well-laid-out app that will help you learn if you don't mind spending the money to get it.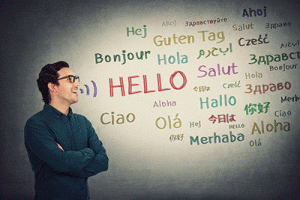 Advertising Disclosure: This post may contain promotional links. Watch the Review may be compensated if you use these links.