BambooHR
Human resources and all that goes along with it in today's modern era can be a tricky business. From conflict resolution to payroll, your average human resources department today does a lot more than they did 20 or 30 years ago.
The evolution of specific software solutions is one big reason that's possible. For smaller and mid-sized companies who can't build their own software, pre-made, ready-to-use solutions like BambooHR are a go-to choice.
Is BambooHR right for your small or mid-sized company? Maybe it's an ideal addition to an already robust software and app solution for your bigger company? Keep reading to learn more about the history, pros, and cons of adding BambooHR to your workflow.
The History Of BambooHR
Founded in 2008 by Ben Peterson and Ryan Sanders, BambooHR is based in Lindon, Utah. Started with the goal of providing human resources software for growing companies, BambooHR quickly grew to have more than 450 employees by 2019.
As of 2020, BambooHR has served more than 11,000 clients in over 100 countries, including top brands like Reddit and Foursquare. Notably, BambooHR is known for treating employees especially well, offering those who have been with the company for at least six months up to $2,000 in paid vacation reimbursement.
BambooHR Pros
A popular HR software solution for many companies, BambooHR has a ton of fans in the business world. Here are some of the pros you'll find when researching BambooHR for your business:
• The software is easy to set up and use without a lot of effort or time spent learning complicated programs. That's one of the main benefits of using BambooHR if you're a small or mid-sized company and you don't have a ton of time to devote to training.
• The basic user interface offers an ideal blend of graphics and information, making it easy to navigate. Some users have even compared BambooHR and its software to Facebook for its graphical interface, meaning it's engaging and informative while still being intuitive and easy to use right out of the box.
• BambooHR integrates easily with a convenient mobile app. This makes using the new HR software very simple for employees, particularly people who are often on the go or work from remote locations.
• BambooHR offers live online training, as well as webinars and documentation to make learning the software a simple process. While some companies offer live in-person training, BambooHR users have had excellent results with the customer service provided by the team via online methods.
• You can get a free trial of BambooHR to use in your office. This is helpful for many small and mid-sized business owners who want to try different pieces of software before making any sort of commitment.
• Many users report that BambooHR is particularly helpful with applicant tracking when trying to find new employees. For growing companies, applicant tracking can be a very difficult, time-consuming process. Being able to manage potential employees and fill positions with the help of BambooHR is ideal for many brands.
• BambooHR is great for onboarding once you find the right employees to join your business. You can even get new employees started on BambooHR via their mobile app which runs on tablets, phones, and common computer operating systems like Mac OS and Windows.
BambooHR Cons
BambooHR is popular with HR departments around the globe, but not everybody has used it loves it. Here are some of the more common cons you'll come across while you research BambooHR:
• Some companies wish that the performance tracking built into BambooHR would be a little more flexible. For example, some HR software programs allow for a custom scale for grading employees. BambooHR doesn't provide weighted assessments or skills assessments as part of their performance tracking either.
• Employee scheduling is not part of BambooHR's package, at least not in traditional terms. While some companies have found workarounds, BambooHR makes it fairly clear that their platform is not designed to track scheduling – only time and attendance tracking.
• Payroll execution can be a little clunky according to some business users. While others have reported improvements since upgrades in 2019, others, particularly those who have used other payroll software, find that it isn't always the best option for larger companies.
BambooHR Bottom Line
BambooHR is a growing HR software company, providing solutions that many small and mid-sized businesses can use. For these companies, ease-of-use is essential. BambooHR delivers that in spades while providing all of the elements most smaller brands will need.
For bigger companies, BambooHR may not have the flexibility and customization needed to handle the job. However, integrated with other apps or software solutions, its ease-of-use could still be a major boon for a lot of companies no matter their scale.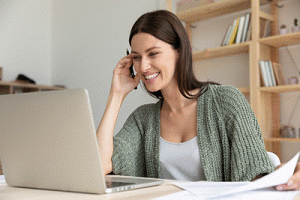 Advertising Disclosure: This post may contain promotional links. Watch the Review may be compensated if you use these links.