BarkBox
We all love our pets, so it should come as no surprise that pet owners spend big money to make their furry friends happy. One of the latest crazes in the pet goods market are subscription boxes that will ship pet-friendly items right to your door so that you don't have to spend as much time shopping for non-essential items.
Typically, these boxes include items like treats and toys for your pet to enjoy. They may even include training tools that benefit pet owners as well. If you're like most people, you've already seen or heard at least one or two advertisements for these services.
BarkBox is one of those pet subscription boxes, and in many ways, they're the leader out front because they tend to do a lot of advertising. Is BarkBox a great solution for you and your pets though? Use this guide to learn more about BarkBox and get the scoop on whether or not you should consider signing up. Then you can decide if BarkBox deserved your hard-earned money or if another pet subscription box might be a better pick for you, Fluffy and Fido.
The History Of BarkBox
Founded in 2011 by Matt Meeker from Meetup.com and a crew of his peers, BarkBox started with minimal investment. By 2013, they'd raised more than $6.5 in venture funding, surpassing more than $25 million in revenue that year alone.
Today, the company reaches into more than 600,000 homes each year, sending BarkBox pet subscription boxes in the USA and Canada. Projected revenue of more than $250 million have been projected by the company for 2019.
BarkBox Pros
BarkBox is a very popular pet subscription box service that many regular users very much enjoy. While we can't get reviews directly from the pets, here are some of the top pros you'll see when reading about BarkBox online from the pet owners placing the orders:
Subscribers get a uniquely themed box every single month. With BarkBox, you'll get a pet-friendly theme that's fun and whimsical. Many owners love this and feel like it adds a lot of variety to the treats and toys their pets get.
You can pick from different box types based on your pet's needs. Small pets often need different types of toys and treats than larger ones. This is especially true when you consider the smallest and largest dog breeds, for example. BarkBox lets you pick your box type so you can get items tailored to your pet's size and nutrition needs.
You can buy items that your pet really likes. Get something in a box that your pet really enjoys playing with? Maybe a treat that made them tackle tough tricks like never before? You can order extras of those items through BarkBox to keep them on hand.
It's easy to give BarkBox as a gift. BarkBox users that love the service often choose to give a subscription as a gift. It's easy to do online, which also makes it a great option if you're buying for a pet-lover that isn't in the same city as you.
BarkBox Cons
BarkBox is popular, and if you look online, it's difficult to find too many negative reviews about the brand. Perhaps that's because they have a relatively simple business model that makes getting great pet products a breeze. That doesn't mean you can't find any negative opinions of BarkBox though. Here are a few of the most common cons you'll read on the internet when perusing reviews:
There aren't enough options for extra-large pets. While you can choose boxes for big dogs for example, some owners of the biggest pets feel their toys aren't durable enough. Still, many owners report that their pets love the treats and the toys even if they don't last too long.
Having to disable the auto-renew feature can be annoying for some users. Many users who want to stop the service simply forget about the auto-renew feature. If you want to stop your service, simply call BarkBox and have them disable auto-pay as soon as your agreement term ends.
The monthly subscription isn't a good value. With BarkBox, you do pay considerably more for a one-month subscription than you would for a six-month or 12-month plan. However, most pet owners who try the service for a month and like the products included end up signing up for a much more cost-effective long-term plan. BarkBox can be as cheap as $20 per month if you sign up for a full year.
BarkBox Bottom Line
BarkBox is a very popular service that most users feel is an excellent value for what is included. However, there are other pet subscription boxes out there, so BarkBox is not the only game in town.
Do a little research and you might find that one service is better than BarkBox depending on your needs and the type of pet you have. Of course, you really can't go wrong with BarkBox if you're looking for toys and treats. That's why they're one of the top options when it comes to pet subscription boxes in the USA and Canada.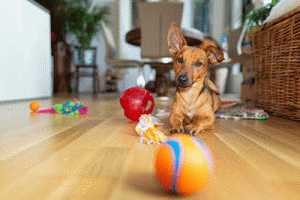 Advertising Disclosure: This post contains affiliate links and at no additional cost to you, Watch the Review will be compensated if you make a purchase after clicking on these links.