Bid&Fix
Every homeowner knows that handling the minor repairs that pop up practically every day can make it difficult to do anything else on your days off. If you're like many people though, you don't have the time to tackle even the most basic repairs around the house. You probably don't have the right tools or experience either.
The fact is that many people can't handle a lot their own basic needs around the house. Finding a contractor or service provider is also a difficult proposition, leaving many people wondering who to call. Should you just trust somebody from the phone book or a random internet search?
Apps like Bid&Fix are becoming increasingly common simply because need trusted contractors and providers around the house. Is Bid&Fix one of the handyman apps you should consider? Keep reading to learn more about Bid&Fix and how they compare to other apps currently on the market.
The History of Bid&Fix
A simple, easy to use app, Bid&Fix was designed as a way for contractors and service providers to reach new clients who need work done in their homes or commercial spaces. Unlike other apps, Bid&Fix was founded to be contractor-minded, meaning that they allow service providers to bid for quotes for free. They also take a low 5% fee on work done.
Bid&Fix continues to grow as many customers are satisfied with the quality of work and the price point they pay for it through the app. As of today, the Bid&Fix app is only available in the United States.
Bid&Fix Pros
Bid&Fix is one of the growing handyman apps that more and more customers are using on a regular basis. Here are some of the positive things you'll read when doing your research on Bid&Fix:
• Bid&Fix offers lots of different services and enables you to contact multiple service providers. That means that you can hire a basic handyman to handle simple tasks around your home or hire a more seasoned pro with special skills for tasks like plumbing. Being able to do this via the same app is something many consumers love about Bid&Fix.
• Many customers think that Bid&Fix has the lowest prices of the handyman apps. This may be due in part to the fact that Bid&Fix only takes a 5% commission from service providers on the work they're hired to do through the app. This allows service providers to keep their prices low and still make ends meet.
• Bid&Fix has a robust app, which many consumers prefer using over some of the websites that the brand's competitors use. Through the Bid&Fix app, you can see service providers, book appointments, and make payments.
• The company shows ratings for service providers given by other customers in a clear, easy to understand way. These ratings make it a lot easier for new customers to find service providers that they can trust to do quality work for a fair price.
Bid&Fix Cons
Bid&Fix may be growing, but not everybody is a big fan of the service. Here are some of the more common cons that you'll read about when checking up on Bid&Fix:
• Some customers are concerned about background checks. While Bid&Fix claims to do their part to keep bad actors and problematic service providers off the platform, some customers are concerned that they don't do background checks like other companies. For most people, a quick interview and checking the service providers licensing in your area should provide enough peace of mind, however.
• A few customers have expressed concern about the quality of work done in their homes. However, this is not a particularly common complaint, and many people who use Bid&Fix have found regular service providers that they now trust and enjoy working with. As always, doing your research on any service provider before they come to your home to make repairs or upgrades is smart.
• Service area may be limited. While Bid&Fix seems to be growing, they are not quite as large as some of the other major handyman apps out there today. Checking to see if there are ample service providers in your area will tell you whether Bid&Fix is an ideal app for your needs.
Bid&Fix Bottom Line
Finding a handyman to come to your home can be a difficult task. After all, you don't always know who you can trust. If you can't get a referral from a friend or neighbor, you're basically picking a name out of a hat.
Apps like Bid&Fix are here to help you find the right people for work you need to have done in your home or commercial space. If they're available in your area, they're a strong contender since they have low prices that may beat those presented to you by other brands.
As always, checking up on any service provider you let in your space is a must. Do that and you should be able to use Bid&Fix to get essential work done quickly and easily.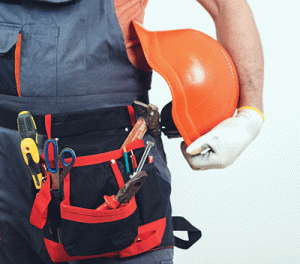 Advertising Disclosure: This post may contain promotional links. Watch the Review may be compensated if you use these links.