Billie
Almost every adult wants and needs a sharp, high-quality razor within arm's reach in their bathroom. While most of the shaving world seems to be marketed to men, women use razor blades just as regularly as their male counterparts. So why are all of the delivery services targeting men?
Well, the fact is that more and more online shave clubs for women are popping up each and every day. Billie is one of those online shave clubs for women that's making a big splash in the market.
Is Billie an ideal choice for your shave needs? Keep reading to learn more about Billie and whether or not you should be using their shave subscription service now.
Billie Background
Marketed as a female first service, Billie is one of the more popular online shave clubs for women on the market today. Founded by Georgina Gooley and Jason Bravman, Billie began from a desire to help women get products that were fairly priced and made with quality in mind.
Today, the brand continues to grow and aims to give women more options when it comes to shaving. The brand has been featured in many publications including Time Magazine. It's outspoken brand ambassadors and owners also continue to make waves in the business by pushing their female-first agenda in the male-dominated shaving industry.
Billie Pros
Billie gets excellent reviews from many women who have tried their shaving subscription service. Here are some of the top pros you'll read when you do research online:
• Billie offers an excellent starter kit. With the Billie starter kit, you can get a razor, refill package and basic shave and skin care products so you can try the entire lineup. Then you can decide if Billie is right for you. You also get a chance to try their skin care products to see if you want to make them part of your regular razor blade order.
• Products other than razors and razor blades are made with quality ingredients and free of potentially problematic chemicals. For example, the shave cream, body lotion and body wash are made without parabens and sulfates, without synthetic fragrances and not tested on animals.
• Refill prices are excellent. Billie offers four replacement razor blades to fit the Billie razor for $9. At less than $2.50 per razor blade, this is one of the most cost-effective options when buying razors for regular use.
• You always get free shipping when you place your Billie blade refill order. This helps keep costs down and ensures that almost everybody pays the same price for their razor blades.
• The brand sells high-quality razor blades that are USA-made. Most users report an excellent shave experience. Blades are also made with rounded edges designed specifically for women tackling curves that men's razors don't do so well with.
• The company has a unique discount plan called "The Pink Tax Rebate." This plan is a referral plan that gives users a discount when they get friends or family members to sign up. Users can save $5, $10 or $20 using this plan, which is a big benefit for budget-conscious buyers looking for a discount on regularly used products like razor blades.
Billie Cons
Billie is one of the most popular online shave clubs for women around today. While they get mostly positive reviews, not everything said about the brand is great. Here are some of the cons you'll find when researching the Billie razor blade subscription service for women:
• Billie tries too hard to sell their other products besides razor blade refills. Many women feel the brand pushes their other products too hard when they only want razor blade refills.
• There aren't enough colors to choose from when picking a blade. While this might seem like a minor complaint, many women would prefer a different option when choosing a razor blade design. Less feminine colors are one of the most common requests. Many women who would prefer a more neutral option end up picking their taupe or tan style over pink or purple.
Billie Bottom Line
A good shave can be hard to find. For many women, men's razor blades have been the only cost-effective option for many years. Brands like Billie are looking to change that once and for all.
When it comes to quality and cost, Billie is a top player in the market for online shave clubs for women. If you're looking for a subscription shave service, they may be an excellent place to start your search. A free trial kit makes this very easy as well.
Of course, there are other options on the market that may be a better fit for you. You can find many reviews on other top online shave clubs for women through Watchthereview.com as well.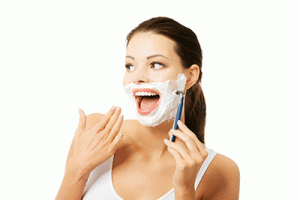 Advertising Disclosure: This post may contain promotional links. Watch the Review may be compensated if you use these links.