Birchbox
Makeup is a product that many people leave out on their counter day in and day out. Other people keep it in a bag that stays with them pretty much around the clock. That's because, for many people, makeup is a product that gets used every single day. A lot of people even re-apply or touch-up their makeup once or more per day.
While obtaining makeup you might like has never been particularly hard, modern delivery services have changed the way people get everyday items in their lives. With the large offering of subscription boxes, more and more people are getting their makeup delivered directly to their door.
Birchbox is one of the most popular makeup subscription boxes on the planet today. Making it easy and fun for you to get makeup delivered at home, Birchbox continues to grow as more and more people subscribe each year. As the company looks for new subscribers, they've also added grooming kits and products for men to expand their lineup.
Is Birchbox the right choice for you? Keep reading to learn more about Birchbox and why it could be the best pick on the market for your makeup needs.
The History Of Birchbox
Founded by Harvard business school graduates Katia Beauchamp and Hayley Barna in 2010, the company started with $1.4 million in seed money. Today, they've expanded to a valuation of nearly $500 million less than five years later.
Subscribers continue to mount for Birchbox and their subscription service is still the biggest part of their brand. However, in 2014, the company opened its first retail store. In 2019, Birchbox paired with Walgreens to open makeup stations in their drug stores, helping expand the brand's reach even further.
Birchbox Pros
Birchbox is an extremely popular subscription box today, and many customers claim that they are absolutely the best option on the market. Here are some of the common pros you'll find when you're researching Birchbox online:
• Birchbox offers three different plan types so you can try the box for one month, get a six-month subscription, or save money by paying for a whole year. As of 2020, prices are $13, $14 and $15, with the most expensive option being the monthly commitment only. You can also pre-pay for a whole year if you've tried Birchbox and decided you want to get it regularly.
• Birchbox is a very cost-effective makeup subscription box. With the most expensive option being only $15 per month, many users find that Birchbox is an ideal option if they don't want to spend a lot of money on makeup. Being able to choose the one-month $15 box also allows users to try the service without a long-term commitment or spending much money.
• The company usually offers a free gift when you subscribe for a longer commitment. For people who try and love Birchbox, these free gifts are just a little bit of icing on the cake. Many of the products are new items that aren't included in the regular boxes, making them a little more exclusive for long-term subscribers.
• Birchbox offers more than just makeup. With hair and skincare products now part of their lineup, many people love the fact that they get a wide assortment of products they can use every day.
• Birchbox offers a product line for men. Unlike some subscription services, grooming kits for men are now part of their lineup. These typically include skincare, haircare, and shaving items.
Birchbox Cons
The Birchbox makeup subscription service has lots of happy users, but not everybody who has tried the service leaves a glowing review. Here are some of the more common cons you'll read about when doing your homework on Birchbox:
• Products sent don't always seem related to the profile that you create via Birchbox. Some users have complained that the samples they're sent directly contradict their profile information, like sending shampoo for curly hair to somebody with straight hair.
• Samples and products sent occasionally seem old or like they have been sitting around for a long period according to some customers. Birchbox claims that they will replace any products that don't arrive as intended.
• Canceling your subscription is somewhat difficult, and some users complain that even finding a way to cancel through the website is difficult. Other users have complained that they don't like the fact that annual memberships are renewed automatically. Customer service experiences with representatives tend to go more smoothly, however.
Birchbox Bottom Line
Birchbox is an extremely popular subscription service, due at least in part to the brand's high visibility through their retail store and partnership with Walgreens. The company also advertises heavily, helping them reach more potential subscribers than their competition.
While many people love Birchbox, others have legitimate complaints about product quality and cancellations. However, these complaints aren't unique, and other subscription services have similar issues from time to time.
If you're looking for a makeup subscription box to try and don't want to spend more than $15, BirchBox is a great first choice. Evaluating a few other options is also a smart idea since there are tons of subscription boxes out there in 2020.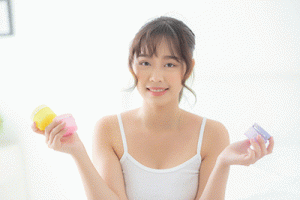 Advertising Disclosure: This post may contain promotional links. Watch the Review may be compensated if you use these links.