BiggerPockets
Moving to a new home should be an exciting prospect. Of course, nobody looks forward to packing up their kitchen pots and pans or going through the junk drawer. Still, the thought of moving should send you into a stress-related spiral. Selling your home shouldn't be so dramatically difficult either.
The fact is that both buying and selling a home can be extremely confusing. Even if you've done it a few times, it's hard to be a pro when the process is so complex. Hiring a realtor can help, but in today's tech-dominated world, there's more to buying and selling than having a seasoned veteran on your team.
Buying and selling is particularly complicated when it comes to investment property. That's where BiggerPockets comes in since their unique take on real estate apps is aimed at investors both big and small.
Real estate apps have become increasingly popular in recent years, giving consumers more control and flexibility when it comes to buying and selling. Even if you use an app to make an offer or sell your house, these tools can be very helpful for learning more about what the market is like.
Is BiggerPockets the perfect real estate app for you? Read this review to learn more about this growing app for buying or selling a home.
The History Of BiggerPockets
Aimed at the real estate investing market, BiggerPockets stands out in a crowded field of real estate apps mostly designed to help homeowners buy and sell their single-family property. Instead, BiggerPockets looks to provide essential tools for investors of all sizes.
Today, BiggerPockets has more than 1,300,000 members, making them a large player in the real estate investing world. Continued education is still the focus of BiggerPockets, and more and more members join each year, which can make having a membership particularly helpful when you're just getting your feet wet in the world of real estate investing.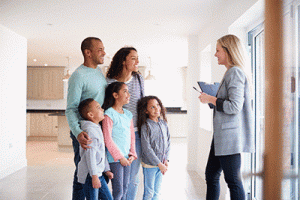 BigPockets Pros
A fast-growing real estate app, BiggerPockets gets my excellent reviews from satisfied users. Here are some of the common pros you'll read about when researching BiggerPockets online:
• BiggerPockets offers a wide range of educational materials to help people learn more about the current real estate market, as well as how to buy or sell a home. Blog posts, eBooks, podcasts, and forums are a few of the ways BiggerPockets aims to educate consumers. Some of these resources are also free online, so you don't have to buy anything to take advantage of them. Other more in-depth resources are reserved for paid memberships.
• Using BiggerPockets is a great way to network and meet other investors who are interested in the same properties as you. This can lead to group business investments or simply help you educate yourself so you can make better choices on properties to buy and sell.
• You can find listings right from the BiggerPockets app. While the site is primarily aimed at education, they do have a section for listings so you can purchase or find ways to sell your investment property. For some users, being able to do more through one app is very rewarding.
BiggerPockets Cons
BiggerPockets is a popular online app for real estate investors, but not everybody loves the service. Here are some of the common cons you'll read about when researching BiggerPockets:
• You can't see much on the app or website without first signing up for an account. While free accounts are available, many users would like to be able to try the app out without first signing up and receiving promotional e-mails and offers because of it.
• The site can be prone to glitches and errors according to some users. While it's unclear if these users were on desktop computers, laptops, smartphones, or tablets, most users report that the app works perfectly well for their needs.
• The forums aren't always friendly. While using the forums can be helpful when you're trying to learn more about real estate investment, they're only monitored by BiggerPockets. Talking to real-life users is fraught under any circumstances, so use the forums sparingly if they're not particularly helpful to you.
BiggerPockets Bottom Line
BiggerPockets can be a helpful app in your arsenal if you're looking for a property as an investment. Designed to help individuals, families, and serious business owners find investment property, the learning tools that come with your membership are generally highly-regarded. Many people find them extremely helpful when they're just starting out.
If investing is your aim, BiggerPockets is an excellent app to have in your back pocket
Advertising Disclosure: This post may contain promotional links. Watch the Review may be compensated if you use these links.