BoxyCharm
You can get practically anything delivered to your door these days. So why should makeup be any different? With a large number of makeup subscription boxes on the market, you may not even have to go out to get the skin and hair care products you desire.
One of the unique things that make these makeup subscription boxes appealing is that they send an assortment of products that you might otherwise never have tried. The novelty of getting new items that you can use for a while or incorporate into your long-term routine appeals to many people. If you're one of them, you're likely starting to do your research on the different makeup subscription boxes available.
Offering monthly and quarterly plans at different rates, BoxyCharm is a particularly popular service that only seems to be growing. Keep reading to learn more about BoxyCharm and see if they're the right makeup subscription service for your needs.
The History of BoxyCharm
Founded in 2013 by entrepreneur Joe Martin, BoxyCharm has grown quickly and become a major player in the makeup subscription market industry. As an early adopter of the subscription box model, BoxyCharm found its niche early and built a broad customer base from the start.
As of 2020, the company continues to expand every month and add new customers to their list of happy BoxyCharm users.
BoxyCharm Pros
A growing makeup subscription box service, BoxyCharm is popular among teenagers, young adults, and even adults in their 20s and 30s. Here are some of the more common pros you'll find from users that enjoy their regular BoxyCharm subscription box:
• The products are a great value compared to buying from a retail store or shopping for individual products online. By buying lots of product, BoxyCharm is likely able to pass down much better prices to customers. While cost is only one factor when it comes to choosing a makeup subscription, BoxyCharm seems to make regular customers quite happy with their current price points.
• You can choose different box types based on how much money you want to spend and what type of products you're looking for. Premium and BOXYLUXE boxes are particularly popular and offer more goodies than the standard box, which many truly appreciate. Free gifts are also offered when upgrading your membership to one of these account types in many cases.
• You don't just get makeup products. With BoxyCharm, skin, and hair care products are also included, which makes them unique when compared to some other makeup subscription services. Many users claim that this is what sets BoxyCharm apart as the best since they can get a whole skin, hair, and makeup routine regimen out of the products sent to them each month.
• BoxyCharm offers tutorials and makes it easy to find new ways to use the products that are sent to you as part of your subscription box. For people who love exploring different looks or are otherwise stumped about how to make the most of a certain product, these tutorials are particularly helpful.
BoxyCharm Cons
BoxyCharm gets lots of positive reviews from happy users. Not everything BoxyCharm customers have to say is positive though. Here are some of the more common cons that you'll read about when doing your research on the internet:
• Customer service leaves a little to be desired. While most customers do say that their questions are answered eventually, they often have to wait longer than they would have expected to get an answer. This may be due to the large volume of customers and product-related questions that need to be answered every single time BoxyCharm sends a subscription box out.
• The quality of some boxes can be hit or miss. While a lot of subscribers are pleased with the quality of items shipped to them every month, some say that they get items in certain boxes that don't quite seem up to par. Considering the cost of BoxyCharm, many still believe the service to be a good value even if they don't use every single product delivered to their door.
• The cancellation process doesn't always work as intended. While it was made to be simple and easy to take care of online, that isn't every user's experience. You are also supposed to be able to let a representative know that you are canceling your subscription so that it can be handled for you manually, which can be tricky in practice according to some users. However, most reports indicate that while long-term subscription plans don't allow for refunds, you will still get your product and can cancel early to avoid further billing with minimal effort.
BoxyCharm Bottom Line
BoxyCharm is a popular service that provides exceptional value for what you get according to most regular users. While customer service can seem hit or miss, this isn't uncommon when it comes to big companies that have huge subscriber numbers. For the most part, customers don't rely on customer service often.
Is BoxyCharm right for you? If you want a good value, a broad product selection, and like the idea of hair and skincare products included with your makeup they may be a great pick. Of course, comparing BoxyCharm to other subscription boxes is wise, as there are many on the market at this time.
Choosing a monthly subscription also allows you to try BoxyCharm without making a long-term commitment.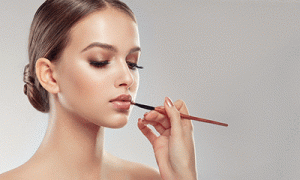 Advertising Disclosure: This post may contain promotional links. Watch the Review may be compensated if you use these links.