Bullymake
People love their pets – that's just a fact. If you've got a dog or a cat you're probably always looking for ways to make sure that they enjoy each and every day. This is likely especially true if you have to leave them alone during the day and only get to see them when you return home from work at night.
Pet subscription boxes have grown like wildfire in popularity over the years. There's a good chance you've even heard or seen one advertised to you in the last week. If you really do love your pet, those ads are probably quite tempting as well. After all, who doesn't want to make life a little more fun for their pet?
Bullymake is one of many pet subscription box services that you can find online today. What sets them apart is that they aim to create boxes designed for those rough and tumble breeds who need something a little more hearty than your average plush toy.
Is Bullymake an ideal option for you and your pet? Use this guide to learn more about Bullymake so you can make a decision for yourself. Your four-legged friend will be happy you took a few minutes to do your research.
The History Of Bullymake
Founded in 2014, Bullymake began because the owners saw a niche that wasn't being met within the pet subscription market. That niche? Toys for big dogs and pets that have a lot more biting force than average pup!
While the company is still small, they are growing at a rapid rate and shipping more and more boxes each month. The company will likely continue to do so until they're competing with the biggest companies in the subscription marketplace.
Bullymake Pros
Pet subscription boxes are numerous these days, but few brands get great reviews like Bullymake. Perhaps that's because of the unique niche they cater to with big dogs. Here are a few of the most common pros you'll find when doing online research about Bullymake:
• You can choose up to four different plan frequencies. That means that you can sign up for Bullymake and get a one-month, three-month, six-month or twelve-month subscription. The longer time you sign up for, the less you'll pay each month. Shorter times are great for trials however, as well as users who don't need a complete box coming to them each month.
• Shipping is fast and easy. Bullymake says that each new subscription box is sent out the next business day. That means you'll get your toys very quickly so your pet can play right away. They also have an excellent track record of sending monthly boxes on time with minimal losses. That's good news for pet parents that rely on their monthly delivery of toys.
• It's easy to get a new item even if you receive your complete box. For example, if your pet simply doesn't like a toy, Bullymake will send you something new free of charge. That kind of confidence is hard to find when you're scouting for pet subscription boxes.
Bullymake Cons
Bullymake is very popular with big dog owners and so-called super-chewers, but that doesn't mean that everybody who has tried the subscription service was pleased with their experience. While it's hard to find too many cons, these are a few you might read if you dig deep and really research negative customer reviews:
• Bullymake is a little more expensive than some other pet subscription boxes you get online. While this is true, the fact is that the toys Bullymake sends out are heavy-duty and designed for bigger dogs. That means that the cost of these toys is often considerably greater than what you would find a small dog box. These rugged toys are also made to last longer so they need to be replaced less often.
• They focus too much on toys and not enough on treats. Some Bullymake users believe this to be the case, however, Bullymake does send treats as part of their monthly package. Since the focus is on hard-to-find toys for super-chewers, most pet owners prefer that they get more toys than treats. After all, most dogs will happily eat any kind of treat!
Bullymake Bottom Line
Finding toys for big pets with a big bite is tough. Any pet owner with a large dog knows that. If you need durable high-quality treats, Bullymake is an excellent option. However, there are other services out there that you might want to try.
Your best bet? Try Bullymake first if you've got a big dog that loves to chew. Then, if you like the service, you can sign up for three-months, six-months or a full year and save.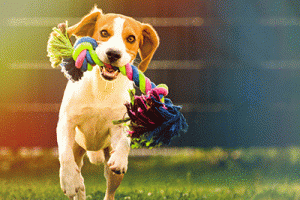 Advertising Disclosure: This post contains affiliate links and at no additional cost to you, Watch the Review will be compensated if you make a purchase after clicking on these links.