CakeHR Software by Sage
Human resources departments used to handle onboarding procedures, legal issues, and conflict resolution. Today, HR teams tend to do a whole lot more. Your HR team might even handle things like payroll and project management and performance. This is particularly common with smaller companies that don't have tons of employees.
CakeHR by Sage aims to make all of those common HR-related tasks that so many teams take on today a whole lot easier. Does it really work, and is CakeHR by Sage a good choice for your business? Use this review to learn more about this piece of software that's growing in popularity each day.
The History Of CakeHR
Founded by Sage, a company that has long been at the forefront of resource planning and accounting tools for businesses of all sizes, CakeHR by Sage is a relatively new offering. Designed for HR teams of all sizes, CakeHR by Sage aims to provide an almost all-in-one solution for tasks like onboarding, project management, time off, and more.
CakeHR Pros
Software solutions for HR are becoming very popular, and many users enjoy CakeHR. Here are some of the pros you'll read about when checking up on CakeHR:
• CakeHR is relatively easy to customize, making it a flexible tool for companies that have specific needs and goals. Most users also report that the initial setup is fairly simple. Users who don't need more complex tools may have everything they need without much customization as well.
• Pricing for CakeHR is generally reasonable according to most happy users. Not the cheapest solution, but not the most expensive either, CakeHR is often considered a happy medium between high-cost and low-cost solutions. Easy integration with other apps helps you build a robust platform without spending a ton of money each month.
• CakeHR links well with other apps like Slack. This is important for companies that already have a reasonable workflow and don't want to switch over to brand new systems. Easy integration also means that companies looking for a very unique workflow have a wide range of choices when it comes to apps that will work with CakeHR.
• Customer support is outstanding. Most users who have had issues report getting a timely response from customer service when contacting CakeHR. The answers provided often help the user handle any problems or resolve issues they're having with the software. CakeHR also offers in-person training for getting your employees up and running on the new software quickly.
• Recruiting and onboarding works very well through CakeHR. This is a big draw for companies who are looking to expand in the near future. Most tasks can also be done through CakeHR by employees using a mobile app. Applicant tracking is also quite useful and easy to understand via CakeHR.
• HR analytics data is excellent, giving users and HR departments an excellent view of how well employees are performing. Turnover tracking and predictive modeling are features often highlighted by happy users.
CakeHR Cons
CakeHR by Sage is popular, but not every user thinks it's the be-all, end-all app for payroll and HR. Here are some of the cons you'll come across when researching CakeHR:
• Time tracking solutions leave a little to be desired for some users. For example, some companies have complained that tracking things like paid time off is particularly difficult with CakeHR. Others have said that general day to day attendance and tracking tools could be clearer and easier to use.
• Creating specific employee profiles can be a little tricky for some users. A fair amount of business users have said that they would prefer more in-depth employee profiles for existing employees and new hires just added to the company.
• CakeHR doesn't offer payroll services. For many companies that want a more all-in-one solution, this is a big problem. As of 2020, CakeHR doesn't have any plans to add payroll, but there is a range of other payroll apps and services that will integrate with the software.
CakeHR Bottom Line
An excellent solution for many small and mid-sized companies, CakeHR by Sage may also be useful for bigger companies that have a lot of employees. That's because CakeHR is easy to use right away while still being highly-customizable if you have unique needs.
With the reasonable cost figured in, CakeHR is a good HR software solution for many small businesses. The fact that they don't offer payroll services is the biggest issue for most companies. With workarounds in place, as well as additive payroll available through Sage and their other offshoot brands, many find CakeHR by Sage to be very effective and useful.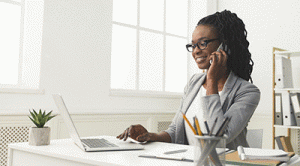 Advertising Disclosure: This post may contain promotional links. Watch the Review may be compensated if you use these links.