CarMax
Buying a car used to be something that people would dread because it meant having to visit a dealership. Once there, you'd likely get hit with high-pressure sales tactics that could suck all of the joy out of your new car experience. After all, who wouldn't look forward to a new vehicle if they weren't being sold quite so hard?
Apps like CarMax aim to take a lot of that pressure away from consumers by allowing them to look for cars online. At the very least you can begin your search that way so you can get a better idea of what's available in your area for your budget. You may also be able to get an idea of what you can sell your car for if you need to move your old vehicle first.
Is CarMax the right option for you? With many different car buying apps popping up regularly, they aren't the only game in town anymore. Use this guide to learn more about CarMax and find out if they're the app you should use when it's time to sell your vehicle.
The History Of CarMax
The largest used car retailer in the US and a member of the Fortune 500 business community, CarMax first opened in 1993 in the Richmond, Virginia area. While many people use the app without ever visiting a CarMax store, the brand does have just shy of 200 retail stores in the United States. Depending on the CarMax lot, you may find up to 400 or more cars on each lot.
While the original CarMax concept involved no fees paid to the company, that model was abandoned fairly quickly. Today, nominal fees that go to the company help sustain the brand and are added to the total purchase price. CarMax also offers a service where you can trade in your car to help you pay for your new vehicle, making the whole process simpler for many buyers.
CarMax Pros
CarMax is a very popular app that people all over the country use on a regular basis. For the most part, the reviews that you'll see about CarMax are very positive. Here are some of the most common pros that you'll find when doing a search about CarMax:
• It's easy to find a wide range of different cars on CarMax. With many different store locations, and considering the fact that they're the biggest used car retailer in the world, this shouldn't be a surprise. Many customers love the fact that it's easy to find multiple options that meet their budget.
• You aren't limited to shopping just in your area. Unlike visiting used car lots, you can browse a wider range of different vehicles with CarMax. If you find a car that you love at the right price, it may be well worth the effort to travel a few hundred miles to obtain that car. Finding it without an app like CarMax would be very difficult, however.
• You can trade your old car in when buying a new car. For many people, this is a major benefit since selling a used car on the private market can be tricky. Most users who trade their car in through CarMax feel that they got a fair trade-in value from the company as well.
CarMax Cons
CarMax gets a lot of positive reviews from people who use the service, but not everything you read is overwhelmingly positive. Here are some of the more common cons that you'll find:
• It's hard to filter out cars that don't work for your budget or are housed in your area. For some users, the interface can be a little overwhelming. However, others report that the extra features make finding the right care easier, so this may be a matter of personal preference.
• Pricing can be a little high compared to the used market. While this is a fairly common complaint, it's important to remember that CarMax is a dealer, not a private market seller. When it comes to car dealer sales, CarMax pricing seems to be in line with everyone else for the most part. As always, doing your homework on the value of each car is essential if you want to get the best price.
CarMax Bottom Line
CarMax is a popular car buying app that lets users see many cars in their area and in surrounding areas. The fact that you can trade in your old car for a fair price makes it very enticing for many buyers. However, CarMax is not the only service in town that offers a similar product.
Before choosing CarMax, take some time to research other similar companies that can help you buy a used car. Once you find the one that fits your needs it will be easier to get the car of your dreams.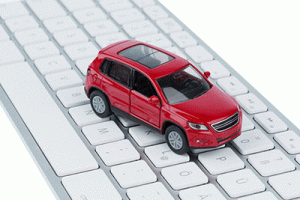 Advertising Disclosure: This post contains affiliate links and at no additional cost to you,  Watch the Review will be compensated if you make a purchase after clicking on these links.