Cars.com
Shopping for a car should be something that every consumer goes into with a little bit of joy. After all, the idea of buying a new car, whether you can afford a brand new luxury model or you need an economical sedan or truck, should be a ton of fun. The fact is that car shopping isn't always a walk in the park.
Car buying apps like Cars.com are looking to change that though, giving consumers more options than ever when it comes to looking for a vehicle. In today's world, you can now shop for a car from the comfort of your couch with your laptop or table. Many car buying apps even allow you to use your smartphone for browsing.
Cars.com is one of those apps, but are they the best option for you? In a crowded marketplace, it can be hard to know which option will be the right one. Use this guide to learn more about Cars.com so you can find the vehicle you're after.
The History Of Cars.com
Launched in June 1998, Cars.com has quickly become a big player in the online buying field. Today, they're truly the second largest online classified site designed for selling cars. However, the brand has branched out and become much more than just a place to buy and sell cars.
After pairing with Kelly Blue Book in 2004, the company began creating exceptionally well-reviewed guides designed to give buyers vital information about cars they're considering buying. As of 2017, Cars.com is a publicly traded company on the New York Stock Exchange, making them a very large market force.
Cars.com Pros
Cars.com is a popular service that seems to be growing every day. When it comes to customer reviews, it's very easy to find positive ones. Here are some of the most common pros you'll find when researching Cars.com:
• The search function works extremely well from the start. Most users report that it's very easy to narrow down the results that they'll get through Cars.com even if they have fairly wide search criteria. This makes using the service more enjoyable for a lot of people.
• You can quickly and easily research cars by type. This helps users who already know they're looking for a sedan, sports utility vehicle or a particular type of car like a hatchback. It also allows you to compare the benefits of these different cars and figure out what may work for you if you're unsure when you start shopping.
• Cars.com offers a wide range of guides that give users a leg up when doing their research. Videos and reviews are an added bonus that a lot of consumers really enjoy. They also provide a more interactive experience when doing research on a particular type of car or brand.
• They offer a lot of information about new car releases. For buyers who are looking for a brand new vehicle, this information can help them stay abreast of what cars might be a good buy in the coming months. It's also interesting information for car lovers and enthusiasts who want to keep track of the market in general.
• You can access service and repair specialist through Cars.com. You can reach out to these trusted providers for service on your new car or to help you with an existing vehicle whether you bought it from Cars.com or not.
Cars.com Cons
Cars.com gets a lot of positive reviews from users who love their car buying app. Not everything you'll read about the brand is great though. Here are some of the most common cons you'll find when doing your homework on Cars.com:
• Selling your vehicle through Cars.com can be difficult. While this service is an option for private users, some report that listing can be somewhat tricky. This may or may not impact how you use Cars.com for buying a vehicle, however.
• It can be hard to find unique cars for sale. While Cars.com does list a variety of new and used vehicles for sale, many users feel the focus is predominately on popular vehicles. However, since this is what most users want, few see this as a major problem. Other sites may focus more on collectible vehicles or hard to find models, but that is not the goal of Cars.com.
Cars.com Bottom Line
Cars.com is an extremely popular car buying app that allows users to look at both new and used vehicles. Providing lots of information about cars like videos and guides has made them a true standout for many users. However, there are lots of other car buying apps competing for the same slice of the market pie.
Do your homework before picking a car buying app by checking out at least two or three. With Cars.com in the running, you may find they are your best option. They're certainly worth looking at whether you're planning to buy a brand new car or you're searching for the ideal used vehicle.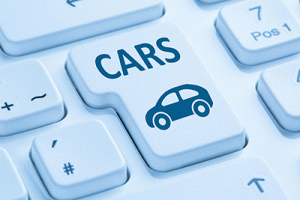 Advertising Disclosure: This post contains affiliate links and at no additional cost to you,  Watch the Review will be compensated if you make a purchase after clicking on these links.