CheapOAir Review
Booking a flight, finding a hotel or getting everything you need to go on a memorable family vacation has never been easier. With the rise of the internet, the guesswork has been taken out of travel, giving consumers tons of options and fast, simple ways to check for the best possible price for everything travel related.
Websites like CheapOAir have truly become go-to destinations online for travelers on a budget, as well as individuals who simply don't want to pay more than required. After all, who wants to pay extra for a flight, hotel or car rental when a little online sleuthing can help you save big?
CheapOAir is positioning themselves as a bold newcomer in the online travel world. Use this guide to learn more about CheapOAir and whether or not it's an ideal aggregator for your next work trip or pleasure-based vacation.
Book Your Flight Now And Pay Later
CheapOAir Company Background
Founded in 2005, CheapOAir, a subsidiary of Fareportal, aims to put travel within everyone's reach no matter what their budget. Despite the name, a variety of services are available through the site, including hotel deals, car rentals, cruises and tickets for vacation-related activities around the world.
Competing with bigger sites like Expedia and Priceline.com, CheapOAir is an excellent alternative that savvy consumer should at least check out when they're looking to book a trip.
CheapOAir Pros
CheapOAir Pros Include:
• CheapOAir offers a price match promise right on their site. Find a better price on travel somewhere else? CheapOAir will refund the difference so you never pay more for services through the site.
• The site is simple to use and laid out in a smart way. Large fonts and a clean color scheme make it so everyone can understand the site quickly even if they're not too internet savvy.
• Flight deals are listed directly on the front page of the website. This makes it easy for travelers without a particular destination in mind to find fares that are very low. You can book directly from the front page by simply clicking the shown fare and entering your dates and information.
• 24/7 customer support. Online travel services sometimes make it difficult to reach a real person. At CheapOAir, you can call their 800 number around the clock to discuss your travel arrangements, make changes or ask questions about your itinerary.
• Members can save additional money by getting special offers. Travelers who prefer to use one aggregator will appreciate this loyalty-type program, especially if they book regularly.
CheapOAir Cons
CheapOAir is a growing aggregator that has plenty of fans on the internet. In fact, it's some people's go-to aggregator for hotels, car rentals, flights and more. Other users have a few complaints about the site and the service in general though.
CheapOAir Cons Include:
• CheapOAir offers too many promotional rewards and promo codes. Some consumers find that all of the promotional discounts make it hard to know when they're paying a fair price and when they're not.
• They push users to obtain a credit card that's branded by the company. This can be ignored, but some users find that the offers are irritating and too frequent for their liking.
• They rely on services like Facebook too much and they're too integrated into the platform. Users who prefer to shop without providing personal information or linking their Facebook account find this to be bothersome in some cases.
• There's no direct way to compare CheapOAir prices to other site aggregators like Expedia, OneTravel or Priceline.com. The price match guarantee does make it easier to book without feeling like you may be getting taken advantage of though.
CheapOAir Bottom Line
Online travel sites are by far the most common way that people book airplane flights, hotels, car rentals, cruises and more today. While they're all different, and personal preference may matter when you're searching for a go-to aggregator, CheapOAir offers a lot of the great features you'll find at any site. The price match guarantee is also something customers love about their service.
Doing your own research is always a good idea when you're booking a trip, especially if you're getting multiple tickets or going on a long trip with many nights of hotel room fees ahead. Compare CheapOAir to other aggregators on your own, and don't forget to contact at least one or two airlines and hotels directly to ensure you're getting the best possible rates.
Traveling doesn't have to be difficult, but adding a few extra minutes of research to the planning phase can save you some serious money.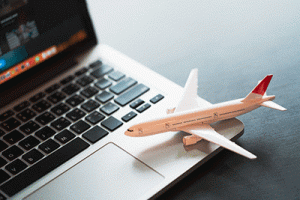 Advertising Disclosure: This post contains affiliate links and at no additional cost to you, Watch the Review will be compensated if you make a purchase after clicking on these links.</