COX Cable
Home utilities like power, gas, and phone service are obviously essentials that you can't do without. In today's modern technological age, most people would lump their internet service in with these basic utilities. Many people couldn't even imagine going without internet service at home even if they are on the web all day at work.
The fact is that many people work from home or at least rely on internet access to perform basic functions like checking e-mail. That doesn't even take social media, streaming television, movies, and music into account. Today, most people live their lives connected to the internet pretty much around the clock.
That's why quality cable internet is essential for every small business, renter, and homeowner. Choosing the right service provider should be easy, but with a lot of options available in some areas, picking the right one for your needs can be more difficult than it sounds.
Use this guide to learn more about COX Cable to see if they're the right choice for your small business or home Internet needs.
The History Of COX Cable
One of the older internet providers out there, COX actually started life as a more traditional media business in the 1960s. Headquartered in Dunwoody, Georgia, COX is one of the largest cable television providers in the country despite only being available in 18 states as of 2021.
While the company may have billions in revenue, Cox Cable is still a privately-held company that isn't on the stock market.
COX Cable Pros
COX Cable is an internet service provider with a lot of customers. Many of them have positive things to say about the well-known brand. Here are some of the pros you'll read about when researching COX:
• COX doesn't throttle internet service, which means you get maximum speeds all the time. There's no data cap on service plans either, so you don't have to worry about going over the threshold and then paying a lot more at the end of their billing cycle without realizing they'll have to do so.
• They're one of the top providers when it comes to streaming video according to Nielsen. For users who want a lot of high-quality video content either online or through services like Netflix, COX is an excellent choice. COX may also be a preferred provider if you have multiple people in your home at once who may all be streaming HD video or high-resolution music at the same time.
• Most customers say that COX Cable offers excellent customer service on the phone. This is particularly important for some customers who are coming from providers that are noted to have very poor phone-based customer service that makes changing plans or reporting issues a major problem.
• Long-term COX Cable customers say that people who have come to their homes for house calls or in-house service have been polite, courteous, and very helpful. Users also report that COX does a quality job when setting up internet service for the first time in a new home.
COX Cable Cons
COX Cable may be a popular service provider for cable internet in many areas, but not all past and existing customers leave rave reviews. Here are some of the cons you'll read about when reaching COX Cable:
• There aren't a ton of different plans to choose from when you contact COX Cable for cable internet. Unlike some providers, COX asks users to pick from a handful of plans that match their needs. For some, these plans are exactly the right fit. For others, a plan with more data or a less expensive plan may be preferable. Some users find that they just can't get the best possible plan for their needs from COX because of the limited plan offerings.
• Some users report that the prices are a little high compared to competitors in the area. This may have to do with the fact that COX Cable doesn't really offer too many plans, which can make it seem like they're a more expensive alternative.
• Plans described as "light" plans for basic home usage often don't provide enough bandwidth for customers who consume a lot of data. This can be confusing to some customers since the plans are often sold to individuals and families who don't work from home or do anything too demanding.
COX Cable Bottom Line
COX cable offers decent internet service plans, along with bundles for TV and phone, at a price that's a little higher than some competitors. What you get in return is top-tier customer service, free or low installation fees, and quality equipment in your home.
Is COX the right choice for you? If you don't need blazing fast speeds, but don't want to have a data cap in place, they could be an ideal choice. Customers who value quality service will also appreciate COX from the jump.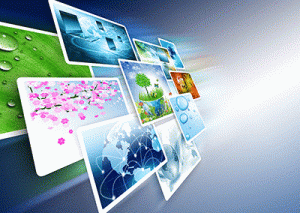 Advertising Disclosure: This post may contain promotional links. Watch the Review may be compensated if you use these links.