CrashPlan Review
Running a business requires proper organization in the office and when dealing with clients. Today, more and more work is done on computers, with more of each day spent creating documents, invoices and relying on technology to communicate. Even the website that you build today will be more important for your overall business than ever before.
What happens if you have a problem with your data though? While storing certain things on external hard drives within your office may be an option, they're only part of the solution for most data-savvy businesses. If you work with remote contractors or part-timers, you won't be able to save their work on a physical drive, either.
Cloud-based backup services are becoming more and more important each day for that reason. CrashPlan is one of those services aimed at providing a stable backup platform for businesses of every size. Are they the right option for you?
The History of CrashPlan
Founded in 2001 in Minneapolis, Minnesota, CrashPlan is an off-shoot business of the more well-known Code 42. While Code 42 started out trying to create a Facebook-like application, they soon found strength in the backup storage arena, quickly shifting their business over to that model full time.
In 2007, CrashPlan was announced for small business owners, aiming to give them an easy to use, affordable backup solution that wouldn't slow down their work. CrashPlan also launched home plans at the same time, but those were less successful, and are no longer available. Today, CrashPlan is exclusively for business use, which is where the company excels by most accounts.
CrashPlan Pros
CrashPlan is a popular service for small business owners looking for a comprehensive backup solution for their devices. The service gets many high marks from users for a variety of reasons. Here are the potential pros if you choose to use CrashPlan:
• There's no cost to install the program. You can add CrashPlan to your system and see if you like the interface and way the system is set up before paying.
• CrashPlan offers clear, easy to understand pricing. For $10 per month, you can get backup service on any one device. Adding more devices? You'll pay the same fee for each one no matter what.
• There are no monthly contracts when you sign up with CrashPlan. You can cancel at any time without penalty. This allows users to try the service and see if it's a good fit for their small business needs without being locked into a long-term agreement.
• You can back up your external hard drives without paying a separate fee for this service. Some online cloud backup solutions charge extra for external hard drive backup.
• CrashPlan offers a wide range of encryption options to meet your needs.
• There's no cost for restoring files. Once your files are backed up, you can easily restore anything without paying an extra fee to the company.
CrashPlan Cons
CrashPlan is a popular choice for many small businesses, but not every review paints the service as a small dunk for their company. Here are some potential cons if you pick CrashPlan:
• Pricing can get expensive if you scale up quickly. Going from one device to five or more can dramatically increase your bill. Other services may offer better plans for companies with multiple devices.
• CrashPlan does not offer Office 365 backup service. For some companies who are heavily reliant on creating spreadsheets, documents or invoices through Office 365, this may be a deal breaker.
• CrashPlan does not offer Oracle or system image backups. Depending on the nature of your business, this may be an issue for your company.
CrashPlan Bottom Line
CrashPlan gets high marks from most small businesses with a few caveats. The main concern for most businesses is that the backup service doesn't always play nice with other systems like Office 365 and Oracle. However, if you're looking to backup mostly data without getting into a complex more advanced system, CrashPlan could be an ideal solution for you.
Overall, simplicity is the main benefit of going with CrashPlan. Make sure you check out CrashPlan if you're a small business with limited devices without complex backup needs. If that's you, CrashPlan could save you lots of time and headaches at a fair, affordable price.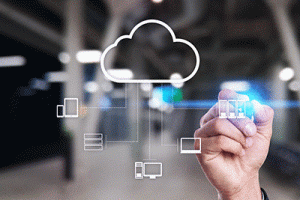 Advertising Disclosure: This post contains affiliate links and at no additional cost to you, Watch the Review will be compensated if you make a purchase after clicking on these links.