Cratejoy
Subscription services are extremely popular these days, and whatever you're looking for, it can almost surely be delivered to your door. With Cratejoy, you can choose from a wide range of different subscription boxes that house everything from young adult books, video games and beauty products and more. Unlike some "geek box" services, Cratejoy really does seem to cater to almost everyone with a huge selection of different boxes.
If you're looking for a way to bring a little more joy to your doorstep each month, Cratejoy could be an ideal option for you. It could also be an excellent gift idea if you want to shop for something that will keep on giving throughout the year.
The History of Cratejoy
Created by Alex Morse and Amir Elaguizy, two entrepreneurs with a long track record of working together building startup companies, Cratejoy is the subscription service that sells, well, subscriptions! With the goal of making it easier for people to find monthly box subscriptions that they'll love, Cratejoy works with outside businesses to create packages that will appeal to a wide swathe of different people all over the world.
While the company was started by two people, it quickly grew and become a major player in the subscription box game. Today, you can find dozens of different options for purchasing a subscription that were not available when the company launched. Cratejoy also has an affiliate program now, making it easier for the brand to expand and include other businesses who have a subscription product that needs to reach customers.
Cratejoy Pros
Cratejoy receives a lot of excellent reviews from subscribers who get boxes featuring everything from beauty products and books to food, fitness and gaming items. Here are some of the pros you'll hear when reading about Cratejoy:
• Vast selection. Known as the subscription service that sells subscription services, Cratejoy has tons of different offerings so that everyone can find something they want. This also makes it an ideal gift if you're shopping for somebody but aren't quite sure what to get them.
• Easy to navigate website. While the company offers a broad range of services, most customers find the site very easy to use. This makes it a lot easier to navigate all of the different offerings without getting lost in a sea of possibilities.
• Up-front pricing. Different subscription boxes have different prices based on the goods inside, but every box shows the monthly subscription price right from the home screen.
Cratejoy Cons
Regular users love Cratejoy, and you really have to dig to find bad reviews of the service. Perhaps that's because they offer such unique products in very individual niches. Here are a few of the potential cons you'll find on the internet:
• It's hard to find a box that works. Some customers complain that the selection of boxes is simply too staggering. Some boxes may also include similar items, which can make it hard for some customers to choose the one that best fits their needs.
• Managing and canceling subscriptions can be a little more difficult than with some other services. Some users have found that it is hard to cancel their service or move to a different subscription. This likely has to do with the fact that Cratejoy has a lot of different subscription options and a large site with a lot of user tools that may take more time to learn how to use.
Cratejoy Bottom Line
Cratejoy is a unique beast in the world of subscription boxes. While most companies that you sign up with will sell you a particular type of box, Cratejoy actually manages boxes from outside companies. This means there's a vast selection of different subscription boxes all under the Cratejoy roof.
Many people find this to be an ideal way to shop for a subscription box for themselves and others. However, it can be hard to give a basic review of the company because they're an aggregate brand for a host of smaller companies. Cratejoy does what they can to check out affiliate businesses and their products, but consistency and quality can vary.
Reading reviews on each box within the platform can help you choose a reputable brand and a box that fits your wants and needs. If you take your time to find the right box for you, Cratejoy can certainly be an ideal subscription service whether you're looking for tech tools, socks, food, and wine or books delivered to your door.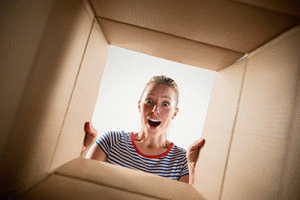 Advertising Disclosure: This post contains affiliate links and at no additional cost to you, Watch the Review will be compensated if you make a purchase after clicking on these links.