Drexel University
College is supposed to be an exciting time in your life where you can work toward a brighter future, make friends, and get the skills you need to develop as an adult. Traditionally, this process takes place on a campus either far from home or somewhere near your high school. Not everybody is able to attend college right after high school.
For some people, the need to work outweighed their need to go to college. Others may simply have taken a different path. Whether you're only a year or two out of high school or you're returning to college for an advanced degree years later, there's a good chance you're considering an online college that allows you to work on your schedule.
Drexel University is regularly ranked among the top schools for online colleges in the United States. Use this review to learn more about the history of the school and the pros and cons of obtaining a certificate or degree through the Drexel University online program.
The History Of Drexel University
Founded in 1891 as a private institution, Drexel has garnered the reputation as a top-notch school across the globe. Today, the school has three separate campuses, including its mainstay site in Philadelphia, Pennsylvania.
The well-known school has now branched out to distance learning, giving students an opportunity to take classes online. This has helped the university grow greatly and increased its reach the world over.
Drexel University Pros
Drexel University is a top-rated school that often makes it into the top 15 online colleges. This likely has something to do with the reputation the on-campus educational experience enjoys as well. Here are some of the pros of attending Drexel University online:
• The school has a wide range of certification and degree programs that you can take part in. this includes basic undergraduate degrees and advanced degrees. Drexel University also offers specialized programs in fields like nursing, which is not the case for all online colleges.
• Drexel boasts a relatively high graduation rate for an online college. With about 75% of students who attend Drexel University online getting their intended degree, this number compares favorably to other online schools that often have much lower rates.
• Many students who want to attend Drexel University online get student loans or some type of financial help. As of 2019, about 60% of students get help paying for their tuition and materials from the college. This includes private help put in place by the school along with common FAFSA and Pell grants.
• Drexel is known for world-class professors who are willing to help students make the most of their time online or in a classroom environment. This makes Drexel University an excellent option for students who are looking to obtain an advanced degree at a faster pace while still working to maintain their career or support their families.
Drexel University Cons
Drexel University receives high marks as a regionally accredited online college known for high education. Not all students love every aspect of attending Drexel online though. Here are some potential cons you could deal with during your time at Drexel University:
• Drexel University can be very costly compared to some other accredited distance learning colleges. However, the name recognition of having Drexel University on your certificate or degree after you graduate is well worth it for many students. The school also offers a great educational experience even if it is a little bit more costly than some others.
• Classes can be difficult and some students may feel that they are being pushed too much. Drexel is known for a rigorous academic environment, making it a great choice for students up for the challenge. Students with limited time may find that the difficult environment is too much, particularly if they're trying to move at a faster pace. Slowing down and taking more time to graduate may be helpful for students that initially feel overwhelmed.
Drexel University Bottom Line
Drexel University is an excellent option for students looking for a challenging environment where they can learn the skills they need for a certificate, undergraduate, or more advanced degree. With generally exceptional professors and lots of programs available at every level, Drexel also offers a lot of flexibility for students who aren't quite sure what field they want to enter. This may be particularly beneficial for younger students.
The school can be costly, though financial aid options abound for many students. With a properly chosen course load, Drexel University can be a wonderful place to attend school whether you're looking for a way to work full time or you simply prefer distance learning and an accelerated pace.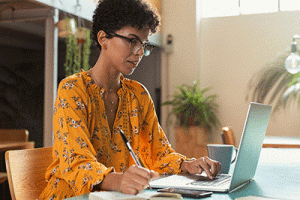 Advertising Disclosure: This post may contain promotional links. Watch the Review may be compensated if you use these links.