Edmunds
For a lot of people, the thought of buying a car is enough to bring on a serious headache. Visiting a number of dealerships and spending tons of time looking at cars only to find out what you can or can't afford can be a major waste of time as well. Car buying apps like Edmunds are designed to make the process of finding a vehicle that fits your needs easier.
However, there are lots of car buying apps on the market today and many different companies are competing for your business. Is Edmunds the car buying app that's going to work for you? Use this guide to learn more about Edmunds as well as the pros and cons that you're most likely to see when doing your research. With open, honest reviews you can make an informed decision with your hard-earned money instead of walking into a car dealership blind.
The History Of Edmunds
Founded in 1966, the original goal of Edmunds was to publish printed booklets that featured information about cars on the market. These booklets would be available so consumers could learn more about vehicles and make a better decision on what to buy, as well as what they should pay for the vehicle in question.
In the 1990s, the service moved mostly to CD, allowing users to have the Edmunds guide in a tech-friendly format. By 2009, the company launched their app to help users find the ideal new car to fit their needs. Just a few years later they added a service that would allow Edmunds users to find used cars as well. Today, the company continues to grow and reach new customers.
Edmunds Pros
Car buying apps are very popular these days and Edmunds gets a lot of praise from consumers. Here are a few of the most commonly seen pros when you do some research on the internet:
• Edmunds makes it easy to find car rankings within certain classes of vehicles. For example, if you're looking for a mid-sized sedan or SUV, you can sort your search by top-rated vehicles within those categories. Many users think this makes shopping for the ideal new or used car on Edmunds much simpler.
• You can browse by brand. If you've have a positive experience with a brand of car before you may want to shop that same brand again. With Edmunds, you can quickly sort and search by dozens of popular brands.
• Edmunds makes it easy to find good deals on cars for lease. While most online car buying sites and apps focus on users who want to buy a new or used car, Edmunds makes browsing for a lease a little bit easier. This is an added benefit if you're still on the fence about which option is ultimately best for you.
• Pricing is competitive with other car buying apps. According to users, you'll pay similarly fair prices when you go through Edmunds. This is likely due to increasing competition among platforms.
Edmunds Cons
Edmunds is a popular car buying service, but not everybody has positive things to say about the brand. Here are a few of the most talked about cons that you'll find:
• The search bar is a little limited when it comes to the information it prompts you for. While many online car buying apps give you multiple search parameters, Edmunds really only asks for a make or model. This can make buying the right car a bit more difficult if you're not sure where to start. However, it's important to note that the car rating, category and brand searches can help you narrow down your results and find the right vehicle.
• It can be a bit hard to compare information on cars from different classes. While it is easy to see top rated vehicles like mid-sized sedans, SUVs or light trucks ranked together, it can be a bit more difficult to compare safety ratings and other information if you're considering a wider range of cars. This may be a common issue with all car buying apps however since it can be very difficult to aggregate such large quantities of information in an easily digestible format.
Edmunds Bottom Line
Car buying services are becoming a convenient way for consumers to search for a vehicle without visiting a dealership. While you may want to see your car in person before you buy, online apps give you access to many dealers and vehicles you may not otherwise see. This can be very helpful if you need to buy a car quickly or just don't have much time to see them in person first.
While Edmunds is a top-rated service with lots of positive reviews, they do have competition from other companies. Take some time to compare car buying apps and do a few searches with your favorites. You may find that one works far better for your needs or simply fits your browsing style better.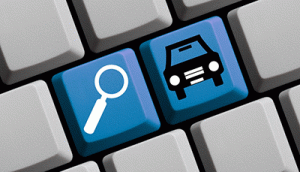 Advertising Disclosure: This post contains affiliate links and at no additional cost to you,  Watch the Review will be compensated if you make a purchase after clicking on these links.