Flamingo
Nobody tosses and turns at night thinking about getting a good shave in the morning. However, if you're a woman, there's a good chance that you feel like there aren't a ton of options when it comes to a high-quality shave. Hopefully, that's going to change with brands like Flamingo taking root in the marketplace.
How does Flamingo plan to do this? By delivering quality shaving supplies designed for women directly to your door. While these online shave clubs have been around for years for the guys, it's only in recent times that companies like Flamingo have been targeting women and their unique shave needs.
Should you sign up for Flamingo today so you can get a better shave the next time you reach for a razor? Use this guide to learn more about Flamingo to see if they're the right fit for your shaving style and needs. They could be your answer to that age-old shave gap that many women have faced for decades.
Flamingo Background
Flamingo is a unique online shave club in that it is designed specifically for women. One of the main goals of the Flamingo brand according to their website is to give women the tools they need to look and feel their best so they can be themselves. This lofty goal may seem like a lot for a company that's creating razors, but this market has often been under-served in the past.
The Flamingo brand is growing each and every year and is now part of the Harry's Razor company, which you likely know from their commercials targeting men. While the brand does use different shave products, the infrastructure helps the Flamingo brand reach new customers and handle shipping as they grow fairly quickly.
Flamingo Pros
The brand Flamingo offers a valuable service for many women. In fact, many women rave about the brand online, touting its benefits and high-quality to anyone that will listen. Here are some of the most common pros you can find when you start doing research on the internet:
• The company offers an incredible starter kit. For just $16, users can get a razor, refill blades and an assortment of products to try out. This very low price makes Flamingo very enticing for women who want a cost-effective shaving solution that looks and feels great at the same time.
• Flamingo offers wax kits. While shaving products are the bread and butter of Flamingo, they're one of the few companies that seems to realize that some women prefer waxing at least some of the time. With Flamingo, you can use a combination of shave and waxing supplies and have them all shipped right to your door. That's a big selling point for a lot of women who want to spend less time shopping and get everything from one trusted brand.
• The brand has helpful guides and information right on their website about shaving and waxing. For many women, learning to use these new products the right way is a major benefit. This information is provided free on the website for customers and non-customers alike.
Flamingo Cons
Flamingo is a popular online shave club for women, but not everybody that has tried it has fallen in love. In fact, some users are quick to point out a few of the cons that turned them off. Here are some of those cons:
• The company can be hard to reach when you have an issue. While there is a way to reach out to Flamingo, the brand is also part of the Harry's razor network, making them a large business. This has led some consumers to feel like they have a hard time getting in touch when they need help.
• Flamingo doesn't offer a subscription for more blades. For a lot of women, not being able to have blades delivered on a schedule is irritating. Unfortunately, Flamingo does not offer any way to re-order items that you like on a schedule at this point.
Flamingo Bottom Line
The Flamingo brand is growing in popularity as more and more women switch over to online shave clubs that deliver products directly to their door. Known for their quality products and top-tier styling, Flamingo is an excellent choice for women looking to buy high-end products that don't completely break the bank.
However, it's always important to note that other brands may match customer needs just as well. With Flamingo though, you really can't go wrong with the starter kit that features a variety of products for only $16. If you love that, Flamingo may be the best possible pick for you.
If not, there are plenty of other women's shave companies to choose from on the market today. You'll only be $16 down after ordering too.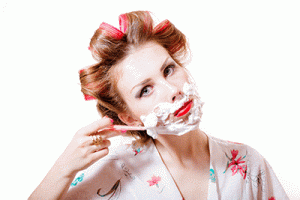 Advertising Disclosure: This post may contain promotional links. Watch the Review may be compensated if you use these links.