FTD Florists
Flower delivery services make it easy to send gifts to friends, family and loved ones all over the world for a variety of different occasions. You can even send flowers across town when you simply can't pick up a bouquet and do it yourself. That makes them very attractive for busy consumers.
With so many different flower delivery services on the market today though, it can be hard to know which one is the best option for you. Keep reading to learn more about FTD Florists and whether or not they should become your go-to flower delivery service.
The History of FTD Florists
FTD Florists, an acronym for Florists' Transworld Delivery, got their start all the way back in 1910. While the way customers got their flowers might be a little different than how they do it today, the company actually did start with a very similar goal of bringing fresh, high-quality flowers to people in their homes and businesses.
Started in Detroit, Michigan, the company grew until they went public in 1994. The company was then listed on the NYSE in 2005. Today, the company is valued at roughly $500 million, making them a big brand that's on top of the flower delivery game.
FTD Florists Pros
Flower delivery is an incredibly useful service for many people. One of the top brands, FTD is a go-to for sending Valentine's Day flowers and business gifts. Some people even use FTD to stock their own home for dinner parties and events.
FTD receives high marks from regular customers for a variety of different reasons. Here are some of the pros you'll read about when researching FTD for your floral delivery needs:
• You can find a wide range of different flowers for gifts, business, and at-home use. Seasonal flowers are in stock at FTD, but customers also report that they can find a wide range of products that give them the look they want.
• The website is easy to use. Most customers love that they can order flowers directly from the website through a simple, easy to understand interface. This makes the process much simpler for customers who are on the go and don't have time to spend on choosing different arrangements.
• The floral arrangements that are delivered are of high-quality. Most customers report that the people they send flowers to are delighted with the variety and quality of what they receive.
• You can add a wide range of gifts like chocolate, snacks and teddy bears when ordering flowers from FTD. You can also get special packages designed for occasions like funerals and sympathy gifts. Many customers find this takes the guesswork out of choosing flowers for difficult events.
FTD Florists Cons
FTD is a very popular online florist that will deliver flowers right to your door. While many consumers love FTD and use them regularly, not all reviews are positive. Here are a few of the most common cons that you'll find when researching FTD as a delivery service:
• The website focuses too much on seasonal varieties and gift packages that are pre-made. Many customers want the ability to control what flowers they are getting in a package for a gift. While this is an option, some consumers say the website showcases too many readymade bouquets and gift items.
• Ideal delivery times are not always available. A common complaint during busy holiday seasons, some consumers say they can't get flowers delivered on time during busy parts of the year. Planning ahead can help alleviate this issue.
• Pricing is too high. While many customers complain about pricing when shopping online, it's important to remember that delivery is typically factored into the overall cost when browsing the site. Compared to most floral delivery services, FTD prices do fall in line with the market rate.
FTD Florists Bottom Line
An excellent option for floral delivery in many different areas, FTD is a go-to delivery service for regular users and people looking to give flowers for special occasions. The fact that you can add other items like teddy bears and candy makes them a fan favorite among people who use these types of services.
While FTD is popular, there are other options out there, and depending on your location, you may be able to find better pricing on delivery. Still, if you need a simple, easy to use interface and reliable delivery, FTD is a smart choice that isn't going to let you down.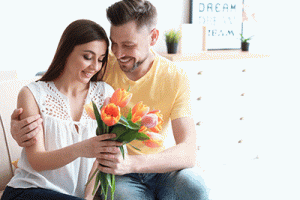 Advertising Disclosure: This post contains affiliate links and at no additional cost to you, Watch the Review will be compensated if you make a purchase after clicking on these links.