Geek Fuel
You can't throw a rock down the street these days without hitting a subscription box waiting to be unpacked by the new owner. While subscription services are becoming ubiquitous all over the world, they're all unique, giving customers a special way to access items they want or need.
Enter Geek Fuel – one of the more popular "geek box" choices that people are picking up in droves today. Aimed mostly at comic book and video game lovers, Geek Fuel is a subscription service that sends a wide array of popular franchise related items to your front door. Recent boxes have included items from franchises like Lord of the Rings, Doctor Strange, and The Incredible Hulk, just to name a few.
If you're a comic fanatic with a love for all things Marvel, DC and more, Geek Fuel could be an amazing addition to your life. It can also make a great gift if you're shopping for a known enthusiast.
The History of Geek Fuel
Geek Fuel is a company that started in Denver, Colorado as a way to bring the subscription model to the video game and comic book world. While other subscription services market to the same crowd, Geek Fuel seems to really resonate with many consumers who feel their products are truly unique.
Started with just a handful of subscribers, Geek Fuel is growing fast. Watching the display banner on their website that shows when a member joins can give you an indication. Here's a hint though – they're growing fast!
Geek Fuel Pros
Geek Fuel users often talk about how much they love the service, and for that reason, it's not hard to find positive reviews of the company. Here are some of the most talked about pros that you'll read on the internet:
• You get really unique products when you sign up with Geek Fuel. Unlike some subscription services, items produced for Geek Fuel are 100% unique and exclusive. That means that you have to be a Geek Fuel member if you want to get any of the items in their box. This gives each delivery a very special feel for subscribers.
• You can choose between a quarterly or monthly box. These two options allow users to tailor their subscription to their budget. Some customers simply don't want a monthly delivery, making the quarterly option a special treat for them.
• The pricing structure is clear. While many subscription services offer coupons and incentives to customers on a regular basis, Geek Fuel seems to focus on providing a quality product that will make customers happy without these distractions. What you see is what you get pricing is an ideal option for many people.
Geek Fuel Cons
Geek Fuel is a popular subscription service for people who love video games, comic books, and other "geeky" goods. There are a few bad reviews out there though. Here are some of the cons you can find if you do a little digging on the internet:
• Shipments don't always arrive on time. Some users have reported that they did not get their shipment when it was scheduled to arrive. Typically delays were less than a week or two, however.
• Some customers complained about billing and being charged multiple times for different plans. However, almost all of these issues were resolved, and Geek Fuel claims there were no attempts to charge users for products they did not want to receive.
• A few customers had issues with switching their plan type. If they wanted to go to a monthly plan or a quarterly plan, they found it difficult and time-consuming to do so. Contacting customer service directly typically resolved these problems, but users did report them as a concern in some cases.
Geek Fuel Bottom Line
If you're a gaming enthusiast or comic book nerd in the best possible sense, Geek Fuel should be an attractive looking subscription service for you. With exclusive items that you won't find anywhere else – at least not until they've been put up for sale in the second-hand market – Geek Fuel is also at the top of the heap for special, one-of-a-kind collections.
The company gets excellent reviews for the most part, and all complaints tend to be remedied through a robust service department. Still, there are competitors out there that you may want to check out before signing up for a quarterly or annual plan. Real nerds know though – Geek Fuel is truly special, so it might be just what you need to add to your life.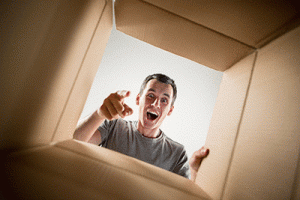 Advertising Disclosure: This post contains affiliate links and at no additional cost to you, Watch the Review will be compensated if you make a purchase after clicking on these links.