Gusto HR Software
Human resources can be a difficult job whether you're at a small, mid-sized, or large company with tons of employees. What human resources mean today is likely very different than what it meant 20 or 30 years ago in most companies though.
In the modern era, human resources professionals handle or take part in a wide range of tasks from payroll to project management and onboarding. Smaller companies may have human resources staffers that do even more to keep the company running and profitable.
Software solutions have popped up in pretty much every sector, so it's no surprise that the HR software market is growing. By now, you've likely realized that software can be a big help to you, but you're not quite sure what's right for you.
Gusto would like you to believe that they have an ideal solution for HR software. Will Gusto work for your company? Use this guide to learn more about Gusto and see if they're a good fit for your needs.
The History Of Gusto
Offering payroll, HR, and benefits support through a cloud-based app, Gusto officially launched in 2012. Founded by Joshua Reeves, the company has grown rapidly over the last few years despite CEO changes. The company has also opened multiple branch locations to help grow Gusto.
As of 2019, the company hands well over $100-million in annual payments, making them a fairly large cloud-based payroll processor designed for small and mid-sized business use.
Gusto Pros
Popular and still growing, Gusto is an excellent solution for HR software according to some business users. Here are some of the pros you'll read about when researching Gusto:
• Gusto is easy to use. Most new users find that Gusto is relatively straightforward and they don't have too many questions they can't figure out within a few days. This reduced learning curve differs from some more complicated pieces of HR software that may require more in-depth training to utilize properly.
• The GUI looks great and is easy to understand right away. Many users also like the way it looks and feels that it is laid out in a fashion that makes them want to use it. This can be particularly important if you're trying to get employees to start using a new piece of software as part of their daily workflow.
• The cost is reasonable for what you get. Most business users believe that Gusto is reasonably priced. Starting at $25 per month, Gusto comes in in the middle of the pack for costs when considering other HR software solutions on the market right now.
• Customer service is excellent. Users who have contacted or reached out to Gusto support find that they get quick, reasonable answers to help them solve any problems they have. Gusto also offers online training to help larger teams get up to speed quickly and easily.
• Gusto has a mobile app that works extremely well. This is an important feature for small business users who are always on the go. Most customers report that there's really no difference between the desktop version of Gusto and the mobile version.
Gusto Cons
Gusto is a popular HR software solution, but some past and even current users claim the software has some problems. Here are some of the cons you'll come across when researching Gusto:
• Gusto does not offer a free trial for any period of time. Gusto doesn't have a free version you can try with limited features either. For some small businesses, being unable to try Gusto to see if it works for them is a deal-breaker right off the bat.
• Some companies have complained of problems and confusion when dealing with taxes through Gusto. While this seems to vary from company to company, and those with more complicated tax structures seem to fare worse, it is a somewhat common complaint you'll find when doing your homework.
• Some users would prefer a more robust platform that will allow them to change the layout of the software to better suit their needs. While many people are happy with Gusto, complaints about a lack of flexibility and customization are not uncommon.
Gusto Bottom Line
Gusto is a popular HR software solution that more and more companies are gravitating to these days. Offering a fair mix of cost of features, Gusto is a wonderful choice for many small business owners who don't need a ton of flexibility. Gusto may also be ideal for companies that need a simple payroll and benefits administration solution.
For larger companies, the lack of flexibility offered by Gusto may not be ideal. However, as an additive piece of software, Gusto may provide exactly what you need for tasks like onboarding and payroll if you have all of your other tasks already covered.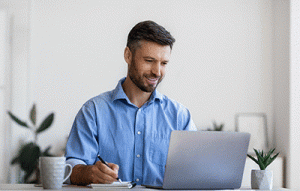 Advertising Disclosure: This post may contain promotional links. Watch the Review may be compensated if you use these links.