Ipsy
Makeup is one of those things that you likely use every single day. You might even put on a basic foundation and sunscreen combination when you head out the door to run errands near your home.
Buying makeup isn't a particularly difficult chore, but in today's economy, almost everything can be delivered directly to you at home. With companies like Ipsy popping up every day and adding new customers to their growing list, you can now have makeup delivered to you at home.
One of the big benefits of these makeup subscription services is that you can try new products without shopping for them or spending a lot of money on larger containers designed to last you months. While you might want to try a particular product, you probably don't want to spend $50 or more on it. Delivery services like Ipsy provide you with makeup you can try and buy later.
You also get different items each month, allowing you to mix up your routine for different looks. Keep reading to learn more about Ipsy and whether or not they're the ideal choice for your makeup subscription needs.
The History Of Ipsy
Founded in 2011 by online personality and vlogger Michelle Phan, Marcello Camberos, and Jaconetti Goldfarb, Ipsy has quickly become a popular option for consumers looking for direct-to-door beauty products. The company relies almost solely on online marketing via social media and a network of YouTube video-makers to help them expand their reach.
Today, the company continues to grow and adds new programs to its lineup often, like cashback for products purchased through Ipsy.
Ipsy Pros
Ipsy is a popular makeup subscription service, and many people that have been long-time subscribers say that it's the best option you'll find anywhere. Here are some of the pros you'll read about when researching IPSY:
• The price point is exceptional. For many users, Ipsy is the best deal on the market, coming in at $12 per month or about double that for premium boxes. This very low cost is one of the big selling points for consumers who want to try the service without spending a lot of money.
• The products included for you are based on your specific details and needs. Skin tone, skin type, makeup style, expertise, and more all play a role in what kind of products you'll be getting from Ipsy. You can also change your preferences over time as your makeup skill increases or you want to change up your look. This is one major selling point that puts Ipsy above the competition for many happy users.
• A new makeup bag is provided with every Ipsy subscription, which makes storing products you don't use every single day much easier. Many people who subscribe to Ipsy also use their makeup bags for traveling and storing items like phone chargers, pencils, and more.
• The loyalty program allows you to earn cashback so you can buy products that you use regularly. For many users, these discounts are especially good since they may discover a new product they want to use as part of their regular beauty regimen through the Ipsy Glam Bag. With loyalty rewards, you can purchase items at a discounted price, saving you money every time you buy.
Product Name Cons
Ipsy gets rave reviews from a lot of regular users, but that doesn't mean you'll only find positive comments about the brand and their offerings online. Here are some of the cons you're likely to find when doing your homework on Ipsy:
• There's a waitlist for new subscribers in some cases. While this depends on when you try to sign up, some people may have to wait to start their subscription.
• You don't always get the products you're excited to try based on upcoming product announcements. That's because Ipsy tailors boxes to individual profiles.
• Not all of the products are unique or exciting. In some cases, you may receive items that you can get at a local drug store. However, this doesn't mean they aren't quality, useful products you may love.
• Some customers find it hard to connect with customer service, while others have claimed that canceling is hard. Contradictory reports also show that some customers who have wanted to cancel after the deadline for their next subscription were refunded anyway.
Ipsy Bottom Line
An extremely popular option when it comes to makeup subscription boxes, Ipsy fits the bill for many people looking to have beauty products delivered directly to their door. However, there are lots of different subscription boxes out there today, so just going with Ipsy without doing your homework may not be wise.
For a good value box that features a range of products that you'll like, including some basic and more unique options, Ipsy should be a contender on your list. Their $12 box is also hard to beat if you don't want to spend much-having makeup delivered to your door.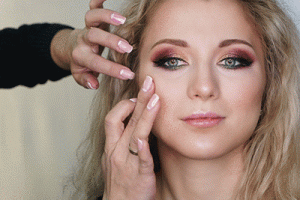 Advertising Disclosure: This post may contain promotional links. Watch the Review may be compensated if you use these links.