Jira
Managing projects in and around your office can be a difficult task. In today's office, more and more people are working remotely as well. For your brand to function at a high level though, you need some serious teamwork. That's especially true for businesses with product timelines that can make or break their earnings.
Project management software is a contemporary solution that many companies are using as part of their daily workflow now. If you're a growing small business though, it can be difficult to know how to implement project management software. Knowing when to start using it and which software solution to pick can be even more difficult.
While there are many different options available today, Jira is a popular choice that many businesses around the globe are working with.
The History Of Jira
Originally designed as a bug tracker for software development, Jira has come a long way since it was developed and launched in 2002. Today, Jira is used for a wide range of tasks, including issue tracking, workflow management, progress reports, Kanban boards and more. Jira also helps users manage project-related permissions on an ongoing basis.
The name Jira actually comes from a shortening of the popular Godzilla. This name was created at the Atlassian office since the product was initially referred to as "Bugzilla." After all, it was designed to catch and stamp out bugs and issues in software and tech development.
As of 2020, the company has more than 75,000 customers in 122 countries around the world.
Jira Pros
Many small business owners and teams love using Jira and claim that it has made their business much more efficient. This is particularly true among companies who are selling one or multiple products as part of their day-to-day. Here are some of the pros that you'll read about when researching Jira:
• Jira is available in multiple languages. This is particularly helpful for international teams or companies with international distribution or brand arms. Multi-language capability can also be a major benefit if your company is growing and may expand into other territories or regions later. Jira is available in English, French, German, Japanese, and Spanish as of 2020.
• You can use Jira via mobile phone or tablet. Many brands that use Jira rave about how effective the mobile platform that Jira offers is. Mobile capability can be very helpful you're always on the go or have outside sales representatives or traveling team members.
• Development and service desk features are affordable and available for $20 per month for up to 10 users. Different pricing plans are available if you have a larger company or you need to work with more people on particular projects.
• Jira is great for tracking personal and team workload and goals. One of the most common uses for project management software solutions, many companies find that Jira helps with overall time management and meeting team deadlines even when there's a tight turnaround time on a specific project.
Jira Cons
Jira may be very popular today, but not everybody is in love with this piece of project management software. Here are some of the more common cons you'll find when you scour the internet for reviews and user feedback:
• Jira can be a little difficult to understand and get to know. While many people love Jira and its depth, others find the platform a little bit confusing. Some users complain that the system requires a lot of customization to be functional and that this process can be timely.
• The look of the user interface is not clear, particularly for new users. This complaint is similar to the one above, but some users simply don't like the look, layout or GUI, finding it a bit too dense for their liking.
• Some functionality that seems obvious is limited. For example, some users have reported that they cannot set links to open in a new tab when they are working online. This lack of flexibility for seemingly basic tasks is problematic for some users.
• The internal search function can be a little tricky to use. Some users claim that learning the unique Jira query language is the only way to optimize the software to fit their needs and goals.
Jira Bottom Line
Jira is a popular project management solution that a lot of small to medium-sized businesses are using to develop and manage their brands. For companies who are creating or selling technology products or software, the unique tools and focus this piece of project management software provides can be quite valuable.
However, if you're not creating a product, some of Jira may be lost on you. Even worse, you may find that the system is difficult to use with your business since it is so clearly geared towards companies selling one or more products.
Is Jira right for your brand? Take your time and do your homework, comparing this popular project management solution to others available on the market today. There is no shortage of other options that provide similar benefits at a comparable price point.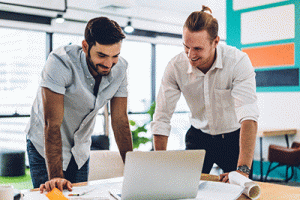 Advertising Disclosure: This post may contain promotional links. Watch the Review may be compensated if you use these links.
---
Jira Review FAQs
What is a bug tracker?
A bug tracking system or defect tracking system is a software application that keeps track of reported software bugs in software development projects.
What is a GUI?
The graphical user interface, GUI, is a form of user interface that allows users to interact with electronic devices through graphical icons.
What is a Kanban board?
Kanban boards visually depict work at various stages of a process using cards to represent work items and columns to represent each stage of the process.
---