LoopNet
Buying or selling real estate can be a tricky business. A single-family home or condominium is one thing, but commercial property? That's extremely complex, and if you're a first-time investor or newcomer to the market, knowing how to manage everything is very difficult.
Real estate apps like LoopNet aim to make the process easier for small buyers and individuals along with bigger companies that have multiple properties. Bridging the gap between a small site and a bigger firm, LoopNet helps make buying and selling easier.
Is LoopNet the right app for you to download? Use this guide to learn more about this growing commercial real estate app today.
The History Of LoopNet
Founded in 1995, LoopNet is a unique app that focuses solely on commercial real estate, which makes them a standout among the crowd of apps on the market today. Founded by Dennis DeAndre, the company is headquartered in Washington, D.C. As of 2006, LoopNet became an officially traded public company.
Claiming more than one billion monthly visitors, LoopNet does have a major role in the commercial property community. The company also has more than one-million properties listed as of 2020, with a history of more than 20-million leased or sold through the platform.
Advertising Disclosure
LoopNet Pros
LoopNet is a popular commercial real estate app that small businesses and larger companies alike use to find and sell properties. Here are some of the more common pros you'll read about when reading real-life user reviews:
• LoopNet makes it easy to filter your search results so you can find the exact type of property that you're looking for. This makes finding a listing that appeals to you and matches your criteria much easier. Easy sorting is particularly helpful in a big city where listings are plentiful.
• It is free for individuals and small business owners to search for a property and see full listings. LoopNet does charge companies that want to list a property for sale. All reports seem to indicate that these prices are fair and balanced for commercial property use.
• LoopNet ensures that good-quality pictures, 360 tours, and video tours are available. While not all properties will have a 360 or video tour, high-quality photos are routinely provided.
• You can set up alerts for new listings that match your search criteria so you can find properties very early. This may be particularly important if you're looking for a very unique commercial property or trying to buy in a seller's market.
• Property data is accurate and up-to-date. Many users, both individuals, and commercial companies have commented on how accurate their property data is compared to some other apps and databases.
• LoopNet makes it easy to prepare and print property-related reports. While this may be more helpful for commercial companies with multiple properties, it is a benefit of LoopNet that is a standout nonetheless.
LoopNet Cons
LoopNet may be popular, but not everybody who has tried the app or had experience with the company would recommend them to you. Here are some of the cons you'll come across when researching LoopNet:
• Lead e-mails for individuals and companies looking to sell a property through LoopNet can be a little confusing. However, this information is only designed to help you contact a potential lead, not actually a sale.
• Some past users have had issues with contacting customer service. While LoopNet does have a customer service team you can e-mail and reach by phone, some people have said that they did not answer their questions or help in a timely manner.
• Old listings and out-of-date listings may be readily available, making it harder to sift through properties. While the data is correct on these listings, they may have been on the market for some time or have issues that are not appealing to potential buyers.
• The site may be prone to glitches on occasion. While reports of glitches are not extremely common, they do appear in a few reviews from users. It's not clear whether these users are trying to access LoopNet on a computer, smartphone, or tablet, which may be part of the issue.
LoopNet Bottom Line
LoopNet is a popular real estate app that more and more people are using to buy and sell commercial property of all sizes. With easily-filtered searches and up-to-date listings, LoopNet is a particularly beneficial app for both individuals and larger commercial real estate companies.
Organized and efficient, many people swear by LoopNet. If you're in the market for commercial real estate, LoopNet is an excellent place to start. It may not be the only app you ever use, but it is likely to become one you turn to regularly for both buying and selling.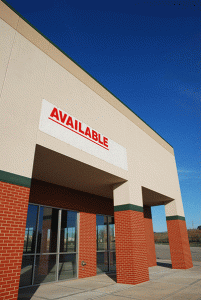 Advertising Disclosure: This post may contain promotional links. Watch the Review may be compensated if you use these links.