Memrise Review
Learning a new language can help you expand your mind, find new work opportunities, or feel at home in a foreign land. Whether you're learning for work, travel, or fun, there's a good chance you've considered using a language learning app.
Memrise is one of the more popular language learning apps on the market today. With a robust free version, many people give this app a try since there's no commitment to get started.
Is Memrise right for your language learning needs? Use this guide to learn more about Memrise if you're planning on learning a new language.
The History Of Memrise
Founded in 2012, Memrise is a British language learning tool that is growing and reaching new heights even in a crowded digital marketplace. Initially launched with just 100 users in a non-beta test environment, Memrise reported that their platform has grown to include more than 35 million unique users as of 2018.
Today, the company has a monthly turnover of more than $4 million in revenue, making them extremely profitable for a small operation.
Memrise Pros
An increasingly popular app, Memrise is a big hit among people who want to learn a new language. Here are some of the pros you'll come across when researching this language learning app on the internet:
• Memrise offers an excellent free tier of their service so you don't have to pay if you don't want to or you just want to get a feel for the service before buying the full version. While you won't get all of the features of the Memrise app with the free version, many people who use it really love it.
• Memrise has excellent content for beginners. This is particularly beneficial if you're just starting to learn a new language and you don't know more than a few words. Most users report that Memrise also makes them feel comfortable learning from scratch.
• You can customize a wide variety of settings within Memrise to help you improve your overall experience. This is somewhat unique, particularly among language learning apps that have free programs. Users report that customizing their settings gives them greater control over their lessons and a better overall way to learn.
• Memrise offers 22 languages, giving you a variety of choices if you're not sure what language you want to learn. You can also learn unique dialects, like Spanish from Mexico or Spanish from Spain. This is particularly useful for people looking to travel to a certain locale and communicate with residents there. Users get access to all languages if they want to try out different ones before learning more.
• The app is good at spotting your mistakes. When you make mistakes, Memrise will keep asking you questions related to your problem areas so you learn over time. This adaptive learning tool is very helpful for avoiding blind spots and problem areas that can make it hard to develop your language skills further.
Memrise Cons
Memrise may be popular today, but not everybody who gives this language learning app a try falls in love with it. Here are some of the cons you'll come across when researching Memrise online:
• Memrise doesn't excel at helping users construct sentences like some other apps. For beginners, however, a focus on new words is helpful. For more advanced users, another language learning app may provide more of the sentence construction help required.
• Serious language students and business users find the app lacking in deep features and advanced knowledge. However, this may be because Memrise really is aimed at more casual language learnings. For serious business use, another more advanced, expensive app may be preferable.
• There aren't a ton of interactive features that can keep you engaged compared to other apps. Some users report that the lessons are too similar as they learn more and more.
• Pronunciation can be strange or slightly off in some cases. While many users are happy with the playback of words, some have reported issues with pronunciation in certain languages.
• User-generated content isn't always the best. Unique to Memrise, user-generated content does appear throughout the app. Some users report that this content isn't up to the same standard as content produced by Memrise.
Memrise Bottom Line
A useful tool for beginners, it's hard to fault Memrise because it has such a robust free version. In fact, many users never graduate to the paid version, getting everything they need to learn the basics of a language for free.
Easy to use, Memrise does have some flaws. User-generated content, word playback, and a lack of exciting features chief among them.
Still, if you're looking for a low or no-cost introductory language app, Memrise is definitely worth checking out. Getting started is free, so there's no harm in giving it a try.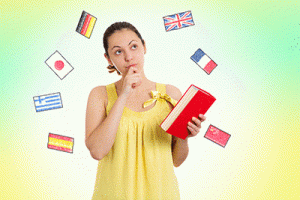 Advertising Disclosure: This post may contain promotional links. Watch the Review may be compensated if you use these links.