Mend It Now
Anybody who owns a home knows that all of the small repairs can drive you up the wall. If you're not careful, they can also break the bank too. However, even the little things that go wrong in a home or commercial space need to get fixed over time. Otherwise, they can balloon into serious problems that cost thousands to deal with down the road.
Finding qualified contractors and handymen isn't always an easy proposition though. Asking friends, family members, and even colleagues is a great place to start, but those contacts may not work out due to scheduling or financial reasons. You may also find that the people you ask for names and numbers don't know where to turn either.
Handyman apps like Mend It Now are designed to make the process of finding somebody to help you out at home or in your commercial space a lot easier. From minor maintenance to major repairs, these apps help connect consumers with pros that can do the work. By creating a network, they aim to ensure fast service as well.
Is Mend It Now a good handyman app for you to try though? Use this guide to learn more about the Mend It Now service. One of many popular handyman apps available to you today, it could help you find the pros you need to handle all of those home projects you've been putting off.
The History Of Mend It Now
Founded in Colorado Springs, Colorado, Mend It Now started as a regional handyman service aimed at helping homeowners make essential repairs. Today, the company has grown considerably, with offices and contractors in networks throughout a variety of different metropolitan cities in the United States.
While Mend It Now may not be the biggest service provider when it comes to handyman apps, many customers like the small business approach they provide.
Mend It Now Pros
Mend It Now is a growing service that many people turn to when searching for a handyman or professional contractor. Here are a few of the common pros you'll come across when doing your research online:
• You can find lots of different contractors and an assortment of services online. However, Mend It Now does specialize in helping people find a handyman. That's actually a benefit for many people since they don't have to wade through a sea of contractors and service providers that offer things they don't need.
• Getting quotes from different service providers is relatively easy when you go through Mend It Now. While Mend It Now may not have as many providers as some of the larger handyman apps, they have plenty of options in most service areas where they operate. Online quotes allow you to compare different prices and ensure that you're not paying more than required to get the job done.
• Mend It Now makes paying for services online very simple through their online portal. Many customers really appreciate this feature since they don't have to pay in-person or worry about issues related to providing a credit card number at home. Online payments also mean you get a chance to dispute any charges for work that wasn't done or services that were not satisfactory.
Mend It Now Cons
Mend It Now is a popular app that many people love using, but not everybody who has tried it is a satisfied customer. Here are some of the more common cons you'll read about when researching Mend It Now:
• Customer service is hard to reach on the phone. While the company is relatively small and should be easy to contact, some reports say that getting somebody on the phone took a lot of attempts. However, this may have been related more to heavy call volume for potential service and not a bevy of customer complaints.
• Mend It Now doesn't make it very clear how they vet their contractors and service providers. While the company does work hard to keep bad actors away from the system, there are concerns that they are not as thorough when it comes to background checks as some providers. However, these basic checks can be done on your own. Having quality ratings available also makes it less likely to hire somebody problematic than if you would have just chosen a name from the phone book or an online listing.
Mend It Now Bottom Line
Finding somebody reputable to do work in your home can seem like a big chore. With handyman apps like Mend It Now, the process becomes much simpler. However, like most handyman apps, Mend It Now receives the occasional mixed review, making it more important that you shop around than ever.
Note that Mend It Now doesn't have as many service providers as some handyman apps as well, so make sure they're working in your area before signing up. They may not be able to provide you with enough options to make them the best app choice.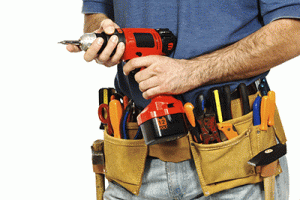 Advertising Disclosure: This post may contain promotional links. Watch the Review may be compensated if you use these links.