Mondly Review
If you've ever wanted to learn a new language so you could travel to a foreign land and feel like a local, you're not alone. Many people also need to learn new languages – even if they never take on a fluent use of the language – for work-related travel. Learning a language can certainly seem like a big task from the outside though.
For many people, immersive language study by living in a new region or taking daily classes is helpful. Let's face it though – most people just don't have time for that. Luckily there are other ways to learn a new language without moving to a foreign country.
Language learning apps allow you to take quick, easy courses and gain access to helpful lessons on your phone, tablet, or computer. From your couch or office chair, you can begin learning almost any language you want today.
If you're ready to learn a new language, there's a good chance Mondly is likely one of the apps on your shortlist. Use this review to learn more about Mondly and see if it's an ideal choice for your language learning needs.
The History Of Mondly
Founded in Romania by Alex and Tudor Iliescu, Mondly is a language learning app that was launched in 2014. Designed as freeware initially, Mondly has since graduated to have a paid platform that many users love.
Of note, Mondly is one of very few language learning apps to have products in the works with VR companies like Oculus. They also have language learning apps designed for children marketed under their brand name Mondly Kids.
Mondly Pros
Mondly is one of the more popular language learning apps people are using today. That's why you'll find a wide variety of rave reviews on the internet. Here are some of the top pros you'll come across when researching Mondly:
• You get access to over 39 languages when you get Mondly. Unlike some language learning apps, Mondly offers a huge variety of languages you can try out. This makes Mondly an ideal app for people looking to learn bits and pieces of different languages or master multiple languages over time. After all, you won't have to switch programs or try a different app when it's time to take on a new language down the road.
• The cost is reasonable at $6.99 per month. For people who want to try learning a language but aren't sure they will stick with it, this monthly pricing scheme is inexpensive and doesn't require a commitment.
• The interface makes learning a language feel a bit like playing a game. Many users really appreciate the fun nature of learning when using Mondly, particularly on days when they don't feel like completing their lessons.
• Voice recognition works very well with Mondly. Mondly is also a great app if you're trying to learn how to pronounce words and say phrases so you can speak with others in person or over the phone instead of writing or drafting e-mails.
• Mondly has a built-in resume feature that allows you to stop lessons at any time. This is especially important for business users and people who have hectic schedules. Now you can pick up your less any time you please without losing your place and doing the same coursework over again.
• Mondly offers a limited free program. This will allow you to learn the basics of some languages while trying out the app to see if it's a good fit for you.
Mondly Cons
Mondly is a popular app that more and more people are trying and enjoying each day. Not everyone who gives Mondly a try sticks with it though. Here are some of the cons you'll read about when researching this app online:
• Some users don't like the fact that they can't buy long-term courses or programs and are instead locking into a monthly payment plan. This is particularly true among users who are learning languages for business or need secondary apps for learning a language for school.
• There's not a ton of variety between language plans. For users who want to learn more than one language over time, this can make Mondly feel overly familiar. However, for some people, this is actually a benefit since the interface will always look the same no matter what language you're learning. That should make it easy to navigate the better you get to know it.
Mondly Bottom Line
A reasonably cost-effective language learning app that users tend to love, Mondly is a smart choice if you prefer a game-like atmosphere when you're learning. Unlike many other apps, users find Mondly to be quite fun. Kids programs are also available if you want to learn with your child, making Mondly friendly for families as well.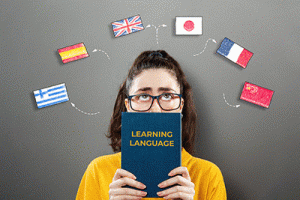 Advertising Disclosure: This post may contain promotional links. Watch the Review may be compensated if you use these links.