Namely HR Software
Human resources used to be about managing people and ensuring that employees were getting along and performing their roles within a company. Conflict resolution was also a big issue for human resources professionals, often working to keep problems away from litigation which could cost the company big. Those issues are still part of modern human resources department work.
Today though, human resources are as much about policy management, shift scheduling, employee performance evaluation, and payroll. Put all of that on your plate and you can find yourself working a string of 12-hour days just to tackle the basics.
The good news is that technology is here to help human resources teams who need a little assistance. Offering a way to track things like payroll and shift scheduling, HR software can greatly benefit small, medium, and large companies.
Is HR software right for you, and if so, which option is going to be best for your workflow. Namely, a top name in HR software would like you to believe they're the right choice. Use this review to learn more about Namely and see if they're an ideal pick for your needs.
The History Of Namely
Founded in Greenpoint, Brooklyn, New York in 2012, Namely has quickly risen to be one of the big players when it comes to human resources software. In 2016, Namely partnered with Cigna Health to introduce a new benefits exchange, which allowed the company to grow rapidly.
By 2018, the company had grown to a valuation of $60-million – a vast sum compared to the roughly $4-million they started with. As of 2020, Namely has about 500 employees.
Namely Pros
Namely is a growing HR software platform, allowing small and large-scale business users to work in new, more organized ways. Here are some of the pros you'll read about when researching namely for your business:
• Namely is very easy to customize, allowing you to tailor your workflow to your specific needs. You can even customize how the software looks and ensure that the layout is fully functional for you. Each individual user can make changes to what they see in Namely as well.
• This particular piece of software comes with lots of bells and whistles you won't find elsewhere. With Namely, you'll get time trackers, performance management software, personnel record keepers, calendars, and even a news feed. That makes Namely a great solution for small or large HR departments looing to handle almost every task with one piece of software instead of switching back and forth between a few options.
• The software is an ideal choice for companies looking to integrate employee performance reviews, notes, and tracking on new hires as part of their HR process. This can be done for employees who use the system or not. Namely even allows reviews and feedback to be sent directly to other users as a communication tool related to performance reviews.
• You can easily integrate payroll services in Namely at an additional charge. This is helpful for HR departments that want to avoid using a separate payroll service or piece of software.
• Namely is easy to expand and integrate with legacy systems that some older companies may want to keep. This flexibility makes Namely a great choice if you're planning to blend two systems or you simply want time to migrate between an older piece of in-house software and Namely.
Namely Cons
Namely is popular and growing, but not everybody who has tried it loves the software. Here are some of the more common cons you'll read about when doing your homework on Namely:
• The price of Namely can be a little high for some users. Starting at around $12 per employee per month, these costs can add up quickly if you have a large brand or need multiple users to work on the software.
• It can be a little tricky to learn. While this is problematic for some small business owners or individuals who aren't already using technology to track money, payroll, or other parts of their business, it may be because Namely simply offers a ton of features that some competitors don't. Still, it can be tricky to learn and use if you're just looking for basic HR software for your company.
Namely Bottom Line
Trying to find the right HR software for your company can be a little confusing with so many choices available today. Namely has a high profile, so many potential users think they might be an ideal fit.
This may be true if you have complex HR needs and the time to learn how to use a large, expansive program. Namely is also a great choice if the cost isn't too high, especially considering the flexibility you'll get.
For some users though, the cost and depth make Namely a poor choice. For small businesses, other software that has fewer options and a less serious learning curve may be a preferable option.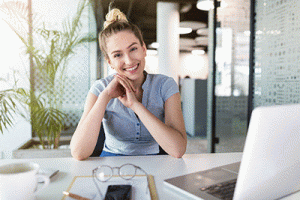 Advertising Disclosure: This post may contain promotional links. Watch the Review may be compensated if you use these links.