Nationwide Pet Insurance
Cat lovers and dog lovers alike all want the absolute best for their pets. That's why most strive to take their pet to the vet for regular wellness checkups. Unfortunately, just like with people, health and medical problems can pop up when least expected.
Also similar to your own medical needs, proper care can be very expensive for your cat or dog. If your cat is seriously injured or comes down with a long-term illness like cancer, treatment for your pet could easily cost you thousands. Many pet owners want the best for their pet, but simply can't afford that kind of out of pocket expense. That's where pet insurance comes in handy.
Designed to protect pets through a monthly policy much like your own insurance, these plans aim to help you cover vet bills without breaking the bank. With many on the market today, you've got quite a few choices when it comes to your beloved cat, dog or pack of house pets.
Nationwide Pet Insurance is one of those choices. Keep reading to learn more about Nationwide Pet Insurance and see if they're an ideal option for you.
Nationwide Pet Insurance History
Formerly Veterinary Pet Insurance and founded in 1982, this popular pet insurance company has now been taken over by the larger Nationwide insurance company. You may recognize the Nationwide name from radio, TV and print commercials, as the company is a large one that provides multiple types of insurance for homeowners, drivers and more.
Now fully integrated into the Nationwide brand, this pet insurance company is one of the largest on the market today. For many people, the added benefit of choosing pet insurance through a large, trusted provider brings them peace of mind. Some people even choose to get all of their insurance needs covered by Nationwide.
Nationwide Pet Insurance Pros
Nationwide Pet Insurance has become a popular choice for cat and dog owners, due in part to the high visibility of the brand. However, pet lovers that use the insurance company generally have positive things to say about Nationwide. Here are some of the positive comments you'll find when researching Nationwide Pet Insurance for your animals:
• Nationwide Pet Insurance offers three different plans, allowing you to choose the coverage that fits your pet's needs and your budget. You can choose a different plan at any point during your pet's coverage, however, you may not be allowed to enroll in a more comprehensive plan type if your pet has become ill.
• Nationwide offers a very high reimbursement rate on most plan types. When it comes to pet insurance, few companies offer a 10% out of pocket expense, which Nationwide does with their top-tier plan. Less expensive monthly plans still offer excellent reimbursement rates compared to some other pet insurance plans on the market today.
• They offer a specific wellness only plan. While this doesn't offer as much coverage, it does help you pay less for routine checkups, vaccinations and flea, and heartworm medication. This cost-effective plan is very popular among people looking for a way to cut back on pet-related bills without paying a lot of money each month for more comprehensive coverage.
• Nationwide is a trusted brand known for insurance underwriting. Already working in myriad fields including car, homeowners, banking and investment insurance, Nationwide understands how to process claims. Many Nationwide Pet Insurance customers appreciate the peace of mind that comes with buying through and known, reputable brand.
Nationwide Pet Insurance Cons
Though very popular with pet owners, not everybody leaves rave reviews of Nationwide Pet Insurance. Here are some of the more common cons you'll find when researching Nationwide:
• Top-tier plans can be a little expensive. For many pet owners, the best plans Nationwide Pet Insurance offers can total roughly $80 to $100 per month. Compared to some of the other insurance companies on the market, this rate can be a little high.
• It can be difficult to figure out the pricing on the company's website. While it's relatively easy to find a general cost for their highest-tier plan, other plans require a personalized quote. For some shoppers, this makes checking out pricing through Nationwide a little bit frustrating.
• Deductible rates can be a little higher than some others on the market when it comes to pet insurance today. For example, most Nationwide Pet Insurance plans include a deductible of $250 per pet. Other companies offer slightly lower rates for their top-tier plans.
Nationwide Pet Insurance Bottom Line
When a cat or dog gets sick, you don't want to be faced with the decision between emptying your savings account, going into credit card debt or choosing euthanasia. You want to make sure your pet's daily wellness needs are met as well. That's why pet insurance is so popular among pet lovers today.
While Nationwide offers some of the most comprehensive plans on the market, you may find that their rates are a bit higher than some others. You'll need to decide if Nationwide offers the balance between protection and cost that you're looking for.
It's important to remember that there are numerous companies offering pet insurance today. Take your time and do your research. If you want comprehensive coverage for a pet, you very well might end up choosing Nationwide Pet Insurance. It won't hurt to shop around though.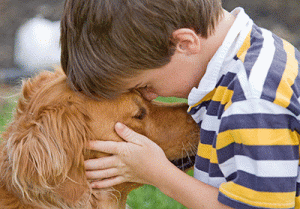 Advertising Disclosure: This post may contain promotional links. Watch the Review may be compensated if you use these links.