Nerdy Post
Subscription services are extremely popular today, and while you used to have to at least some of your shopping in person, it seems that almost everything can be delivered right to your front door at this point. Nerdy Post, a purveyor of fandom-related paraphernalia, is gaining ground when it comes to extra-curricular monthly subscriptions designed to put a smile on your face each month.
With Nerdy Post, subscribers get fandom items related to popular TV shows, movies, and pop culture. Boxes typically include a t-shirt, paper goods like postcards, stickers and more. Subscribers can choose to get every single box, or they can opt in or out based on the particular month's theme. After all, it does rotate, and not every month may be your cup of tea.
Is Nerdy Post the right subscription box for all of your fandom needs? Keep reading this review to find out more about monthly subscription services for film, TV, gaming, tech and much more.
The History of Nerdy Post
Nerdy Post gained a lot of popularity and notoriety around 2016 when the company began garnering a lot of attention on social media platforms like Instagram and YouTube. Founded to make fans feel like they're really representing their favorite TV shows, films, characters, and pop culture phenomena, Nerdy Post has grown quickly and now has subscribers in a variety of countries throughout the world.
Today, you can find a wide range of different Nerdy Post boxes at different price points, which allows people with all sorts of different budgets to subscribe. The company continues to grow today and adds more special items and unique offerings to their boxes every month.
Nerdy Post Pros
Nerdy Post is a growing subscription service that fans of all things pop culture love. In fact, it's hard to find a review of Nerdy Post that isn't downright glowing! Here are some of the pros that Nerdy Post subscribers routinely talk about in their reviews:
• Price point. Nerdy Post offers a wide range of different boxes, allowing users to pick a price point that fits their budget. With varied offerings, most users are happy with the goods they get at the price point they pick.
• High-quality items. Quality is an important factor when it comes to subscription boxes, as not all of them meet user demand. Nerdy Post users report that the items they get – t-shirts and paper goods in particular – are excellent quality. Praise for comfortable, high-quality cotton t-shirts is exceptionally common.
• Uniqueness. Nerdy Post doesn't just sell run of the mill items that you can find in retail stores. In fact, some of the items you'll find in a Nerdy Post box won't be available anywhere else. This makes them particularly special and is a major selling point for Nerdy Box subscribers.
• Shipping arrives on time. Users of Nerdy Post report that they get their shipments on time pretty much every month. Few complaints about shipping time or waiting on a subscription box can be found on the internet.
Nerdy Post Cons
Finding negative reviews of Nerdy Post is difficult to do, but that doesn't mean that it's impossible. Here are some of the cons you can find online when searching for user reviews:
• There are too many different box options. With different pricing structures, customers are allowed to choose from any box they like. While many love this option, some consumers find that the options are just too deep and hard to choose from. Some would prefer a single box that everyone gets to make the process simpler.
• The themes are too varied. While some customers like the fact that the box themes change regularly, others find that the service doesn't routinely offer them something they want.
• Shipping costs are too high. This is a concern for some customers, but unlike many subscription services, costs may just seem high because they are not built into the monthly pricing plan. Instead, shipping is an additional charge that varies based on location.
Nerdy Post Bottom Line
Nerdy Post is extremely popular with a particular subset of fans who are looking for cost-effective, yet high-quality goods. When it comes to fandom products, there aren't a lot of competitive subscription services, either.
If Nerdy Post seems like a fit for you, trying it is easy since you can cancel at any time and skip boxes that don't appeal to you indefinitely. You may just find that Nerdy Post is a subscription box that you don't want to live without!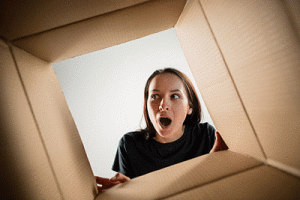 Advertising Disclosure: This post contains affiliate links and at no additional cost to you, Watch the Review will be compensated if you make a purchase after clicking on these links.