Southern New Hampshire Online University
Traditional brick and mortar colleges where you sit in a classroom all day long listening to a professor lecture are still extremely popular. If you're seeking an undergraduate degree right out of high school, this is likely the route you'll take. However, if you're returning to school years later or you need to work full-time while attending college, today's online universities can seem like they have a lot to offer.
For many people though, the idea of attending school online without face-to-face interaction can be frightening. While you might be entering uncharted waters when it comes to your education, online universities that are accredited can help you obtain a degree and learn the necessary skills to advance your career or transition to a new field.
One of the most popular accredited distance learning colleges you'll find today is Southern New Hampshire Online University or SNHU. One of the top online colleges today, many students who seek an interactive education via the internet at least check into SNHU.
Use this review to learn more about SNHU, the history of the school, and the pros and cons of attending this popular online university.
The History Of Southern New Hampshire Online University
Founded in 1932, SNHU has a long history as a brick and mortar university, now located in Manchester, New Hampshire. Always privately funded, SNHU started as a bookkeeping and accounting school designed to train professionals to render these important services to business owners and individuals.
In 1995, SNHU launched its online distance learning program to help boost enrollment and give students who couldn't attend a traditional in-person university a chance to get a degree and further themselves in the process.
As of 2018, SNHU has a total undergraduate enrollment of more than 62,000 students in the area and around the world.
Southern New Hampshire Online University Pros
SNHU has a lot going for it and is an excellent online learning experience for many students. Here are some of the pros of attending SNHU online:
• You can learn at your own pace while working to obtain a degree in a certain amount of time. For example, you can take more classes and get your degree in four or six years. You can also reduce your course load and graduate in eight years if you need more time to work or take care of your family.
• The school is relatively affordable, with most degree programs costing about $50,000 from start to finish. However, these fees do vary somewhat based on the degree program you're interested in since books and materials can raise or reduce costs.
• There are over 120 different programs you can be part of to get your Associate's degree or Bachelor's degree. This gives you a lot of options to find a program that you're interested in.
• Instructors have appropriate experience and are generally knowledgeable. SNHU also offers a variety of specialized courses, including programs like criminal justice, where instructors have real-world experience working in those concentrations.
Southern New Hampshire Online University Cons
SNHU offers an excellent distance learning experience most of the time. There are some cons that come with trying to obtain your degree from SNHU however. Here are some of the ones you may face as a student:
• SNHU asks students to take a variety of general education classes to obtain their degree, often in the first two years of their studies. While this is fairly normal with any college or undergraduate program, some online students would prefer a more focused, work, and job-specific program. Some students have complained that general education classes are regularly added to their curriculum, keeping them in school longer and forcing them to take classes that don't pertain to their chosen major.
• Financial aid can be confusing, and in some cases, it may not help as much as you think. A standard program costs around $50,000 from enrollment to graduation.
• Breaks between terms can be very short. Multiple eight-week terms allow students to finish faster, but they don't get many breaks to recharge between terms.
• You may find getting appropriate tech support difficult to do. However, SNHU does aim to make distance learning as easy as possible through a variety of innovative apps, programs, and curriculum concepts.
Southern New Hampshire Online University Bottom Line
SNHU is an excellent choice if you're looking to learn online and attend one of the top online universities around today. With many different degree programs, there's also a good chance you'll find an area of study that you're interested in.
Relatively low costs also make SNHU a good choice. Limited financial aid is available for many students who qualify for FAFSA and Pell Grants as well.
Like most other online colleges, tech issues can be a challenge for some people. However, SNHU does make this as easy as possible. At the end of the day, SNHU is a top pick that can help you continue your education online even when you can't attend a traditional college.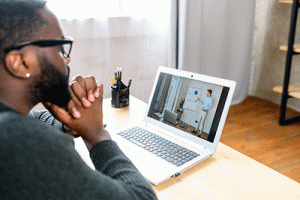 Advertising Disclosure: This post may contain promotional links. Watch the Review may be compensated if you use these links.