Orbitz
Getting from point A to point B used to be a fairly simple thing to do. You'd pick up the phone and call the airline – maybe you'd check prices among a few of your favorites. After that, you'd find a hotel that made sense for your final location and matched your budget, again spending time on the phone checking rates if you wanted to get the best price. Today, a lot of that same work is still done by travelers, but instead of telephone calls, they're doing internet searches to find the quality amenities and price point they're looking for.
Orbitz is a popular travel service that many consumers use on a regular basis. They offer airline tickets, hotel booking, car rentals, cruise book and packaged deals designed to help you get the most of your vacation. They also offer passes and tickets to popular amenities in some travel destinations.
The online travel market is a big one, so Orbitz does have plenty of competition. Is Orbitz worth checking when you're planning to leave home for work or pleasure? Use this guide to learn more about the pros and cons of Orbitz and its overall rating.
Orbitz Pros
Orbitz is an online travel site that gets a lot of love from the people who use it. In fact, many people say they use Orbitz almost exclusively, while others go between the most popular sites looking for the best rate on their particular flight, hotel or desired packaged deal.
Orbitz pros include:
• Clear, easy to use website. The large display and basic interface let users get going in just a matter of minutes, quickly finding the flights, hotels or car rental they want.
• An on-site menu allows you to quickly price and add hotels and car rentals once you find a flight that works for you. The Orbitz site is particularly popular among shoppers looking to save time without paying too much.
• Flexible date finder makes it easy to pay what you want. If you're traveling for leisure, booking your trip a week or two weeks ahead or behind your initial schedule may be worth it if you save lots of cash. The flexible date search makes it easy to see what you'll pay if you move your trip.
• Customers love the mobile app. Some mobile travel sites can be hard to use, but user reports claim that the app is simple and effective. A well-made app is a major boon for travelers who need to make arrangements on the go or change their trip while they're away from home.
• Rewards system and "Insider pricing" helps you save more money. Using Orbitz regularly could help you find lower prices or be alerted of deals that fit your criteria when you're planning a work trip or vacation.
Orbitz Cons
A lot of users love Orbitz, but it isn't for everyone. Some online shoppers looking for good deals have complaints about the site. Here are a few common cons you'll see pop up when you start researching customer opinions of Orbitz:
• You can't compare prices to other sites easily. To compare prices, you'll need to visit other sites like Priceline.com or contact the airline, hotel or car rental service directly. Some sites offer a way to check multiple listings and travel aggregators, but Orbitz does not.
• Insider pricing is bothersome for some users. The insider pricing tool can help you save, but it also means you have to sign up to see the best deals, which not all customers want to do.
• E-mail and offers from Orbitz can be overwhelming. Some customers don't like having to sign up for insider pricing so they can get good rates only to be hit with e-mail offers regularly even if they don't book with Orbitz.
Orbitz Bottom Line
Orbitz, like other popular travel sites, is an excellent way to search for a good deal on a flight, hotel or car rental. Packaged deals that include tickets to attractions, as well as cruises that are vacations in themselves, are also available.
In general, customer reviews on Orbitz are positive, making them a smart choice if you're looking for a travel arrangement aggregator. At the very least, they're worth checking once in a while if you only use the bigger sites like Priceline.com and Expedia, as they may have different offerings.
Like all online travel sites that claim to offer the best prices, it's always in your best interest to do your homework and check multiple sites along with direct offerings from hotels and airlines. That's the only way to ensure you're getting the best price available.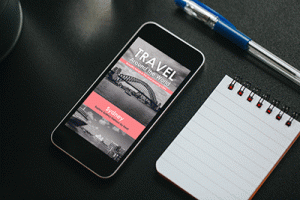 Advertising Disclosure: This post contains affiliate links and at no additional cost to you, Watch the Review will be compensated if you make a purchase after clicking on these links.