Priceline.com Review
Online travel services like Priceline.com are extremely popular among travelers today. Ask anybody who is booking a flight, looking for a hotel or trying to find a great package deal for vacation and they'll likely tell you that online travel sites are their number one go-to for finding the best prices.
Priceline.com is a major player in the online travel game, running commercials on TV and seeking a big slice of the pie. Is Priceline.com the right option for you when it's time to book your next trip for business or leisure?
Priceline.com Company Background
Founded by Jay S. Walker, who left his position with the company in 2000, Priceline.com is an online travel site that began just a few years before. While they were initially known mostly for their unique pricing structure, which allowed customers to "bid" on travel deals and get great prices, the company offers much more today. In 2002, the company licensed their "Name Your Own Price" booking strategy to e-Bay, helping that company grow as well.
While Priceline.com may be best-known for their often humorous commercials and mega-sized advertising campaigns featuring actor William Shatner, the company did keep innovating after the novelty of the "Name Your Own Price" system wore off. In 2007, they permanently eliminated all booking fees, likely due to more competition in the online travel services market.
Today, Priceline.com helps travelers book flights, hotels, car rentals and more, often as a packaged deal. Of course, many people still buy just airline tickets or hotel rooms, using the site as an a la carte menu based on their needs.
In 2015, Priceline.com invested $250-million into Chinese company Ctrip, positioning themselves as an important piece in the growing Chinese travel-based economy.
Priceline.com Pros
Priceline.com is an extremely popular online travel site, allowing consumers to look for flights, hotels, car rentals and everything they might need while traveling to a destination for work or leisure. Whole-trip deals are also common, and some even include items like tickets to popular family destinations like Disneyland.
Priceline.com Pros Include:
• Free to search. Anybody can check Priceline.com without an account to see what deals and prices they can find for flights, hotels, car rentals and packages.
• Site is easy to use and laid out in intuitive fashion. First-time users will get the hang of the site in just a few minutes in most cases.
• It's easy to sort by price, amenities or star rating when booking a hotel. Comparing prices between hotels or airlines is simple due to the many sorting options available.
• Relationships with airlines make it easy to find multiple flights to popular destinations each day. Most airlines offer fares through Priceline.com, excluding some like Southwest.
• Regular users often get bonus discounts or special savings. These are great for regular travelers.
Priceline.com Cons
Priceline.com is a very popular online travel site, but some customers do have a few complaints about their model. Whether they're great enough to impact your use of the service is up to you.
Priceline.com Cons Include:
• Many different flight and hotel options make it hard to find exactly what you want. Too many choices can make some users feel overwhelmed.
• Packaged travel deals can be confusing. Some users find that it's hard to tell if they're paying too much for one element like their hotel within the package.
• Pricing often doesn't include hotel and resort fees. This can, in some cases, make a great deal less attractive once booked. Make sure to check associated fees before booking.
• Changing dates to check price variations may require multiple searches. This can slow down your search for the best deal when you have a flexible travel schedule.
• Reaching a customer service agent may be difficult. However, Priceline.com does offer 24-hour cancellation free of charge on many flights and hotel deals.
Priceline.com Bottom Line
Priceline.com is a very popular online travel site because they work with so many hotels, airlines and car rental services. They also offer a low-price guarantee, which means that you're unlikely to pay more through their service than with another travel site. If you do find a better rate for the same service, they will work with customers to lower total costs.
In general, Priceline.com is an excellent tool for business and leisure travels. However, like other travel sites, it should simply be used as a tool, not as your only resource. Check multiple travel sites and don't rule out calling the hotel or airline directly to see what rate you'll get.
In some cases, particularly with smaller boutique hotels, they may be able to offer rates that they don't give to Priceline.com. Doing your homework is always smart when booking travel whether it's for one day or several weeks or months.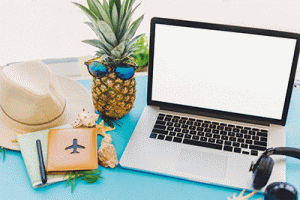 Advertising Disclosure: This post contains affiliate links and at no additional cost to you, Watch the Review will be compensated if you make a purchase after clicking on these links.