ProFlowers
Flowers are one of the best gifts that you can give to almost anyone on your shopping list. From special occasions to tragic events like funerals, there's really no place flowers can't go. Picking them out and dropping them off yourself isn't always an option though. That's why so many people use floral delivery services on a regular basis.
With lots of floral delivery services available to the general public, it can be a little difficult to know which one is right for you. While the delivery area is always a factor, most of the big floral delivery companies go to both residential and business locations at this point. Which one is right for you?
Keep reading to learn more about ProFlowers and why they could be the ideal option for all of your flower delivery needs. With lots of rave reviews and only a few negatives in the cons section, they're a great choice for business and personal use.
The History Of ProFlowers
One of the largest flower retailers in the United States, ProFlowers got their start in 1998. A subsidiary of the FTD flower company, which offers a similar delivery service under a different name, ProFlowers is headquartered in San Diego, California.
Today, the company is valued at over $425 million, making them a major part of the flower delivery business. Combined with FTD as a larger brand, the corporate valuate is close to $1 billion, making them a network of floral delivery services with advanced advertising power and a wide reach.
ProFlowers Pros
A popular brand since they opened in 1998, ProFlowers is a consumer favorite. It only takes a few online reviews to see that regular flower shoppers, as well as those who use the service for business, find ProFlowers to be a best in class option. Here are a few of the positives you'll find when researching ProFlowers:
• The website is very easy to use. Customers find navigating the ProFlowers website to be very simple. Most customers say making payments and scheduling delivery times is also quite effective through the company's website.
• There are a variety of affordable options when you shop on ProFlowers.com. Daily deals and specially priced bouquets are among the favorite offerings you'll read about on the internet. $19.99 and $24.99 bundles seem to be particular favorites.
• You can get other items along with your flowers. Chocolates and even seasonal fruit and teddy bears are just a few of the options you can find to help you create the perfect gift for a friend or family member.
• It's easy to buy flowers for hard to shop for occasions like funerals. Pre-designed packages make shopping for unpleasant events easier, helping make them less stressful in general.
• ProFlowers offers excellent discount codes on their site. Many users love that they can save a little extra money without having to search for coupon codes elsewhere.
ProFlowers Cons
ProFlowers gets a lot of positive reviews from users, but not everything you read about the brand is positive. Here are a few of the most common cons you can find on the internet when doing research on customer experiences with ProFlowers:
• There are too many options to choose from. While most customers appreciate the wide variety of options ProFlowers provides, some find it a bit tricky to locate what they're looking for. In general, however, most users prefer having ample options over not being able to find the right gift for a particular occasion or event.
• Some of the arrangements look inexpensive. This is not the most common ProFlowers complaint, but some users have found that the discount bundles may not look as good as they hoped. However, this is something only a few users have complained about.
• It's tough to get delivery during the busiest times of the year. ProFlowers is a large delivery service with a big network, but it can be hard to get a delivery on major holidays. Avoid buying on the same day during busy times of the year like Valentine's Day.
ProFlowers Bottom Line
One of the larger flower delivery services out there, ProFlowers is an excellent option if you're shopping for a special occasion or a basic gift. With a range of products offered, you can also get tons of flower varieties paired with foodstuffs and other presents.
While ProFlowers is a great choice for many users, doing your homework is always smart. Take the time to check prices on a few sites before you pick your favorite. Once you compare prices, you'll know which site fits the bill for you.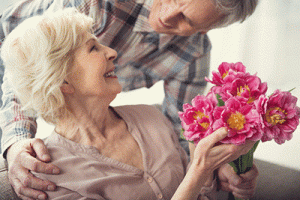 Advertising Disclosure: This post contains affiliate links and at no additional cost to you, Watch the Review will be compensated if you make a purchase after clicking on these links.