Protect My ID Review
Available exclusively to members, ProtectMyID is the latest addition to the AAA family. Offering this service through Experian, it promises to provide daily monitoring of your credit reports and alert you to any suspicious activity before helping you to resolve the issue. But how does this new service fare in comparison to its competitors, and is it worth signing up for?
Protect My ID Pros
Free membership for AAA members is a great perk. Taking advantage of the basic Essential plan for free if you are a AAA member gives you a layer of protection no consumer should be without. The higher tier plan for a small monthly fee can help provide that added layer of security and give peace of mind to consumers for a much lower price than competitors.
Protect My ID Cons
Unlike many other security services, ProtectMyID only offers two plan options: ProtectMyID Essential and ProtectMyID Deluxe. The basic package includes $10,000 in Identity Theft Insurance, which is perhaps not as extensive as what its competitors offer in their starter plans. The premium package, however, gives you protection for up to $1 million.
Protect My ID Bottom Line
If you are already a AAA member taking advantage of this membership inclusion is a win-win. If you are looking to purchase this as a stand-alone identity protection service you might look elsewhere. ProtectMyID does not provide as much as its competitors in the way of protection. The service doesn't monitor the same breadth of personal and financial information, nor does it provide any extra features.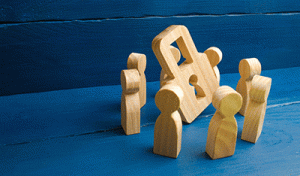 Advertising Disclosure: This post contains affiliate links and at no additional cost to you, Watch the Review will be compensated if you make a purchase after clicking on these links.