Purdue Global University
Continuing your education can help you earn more money and find a sustainable career that you're truly passionate about. For many students just leaving high school or finishing up their two-year degree, traditional brick and mortar schools are an excellent choice for getting a BA or advanced degree. If you're going back to school after a hiatus or trying to finish a degree program though, there's a good chance you simply can't devote that much time to in-person learning.
The same thing could be true if you're right out of school but you need to work to support your family. That doesn't mean that you can't get an education and work to better yourself at the same time though.
For many people, taking online college courses means that learning is within reach even if you have to work and can't attend lectures or classes in person. Even shift workers with odd schedules have access to continuing education since you can work when you're able. Accelerated and slower schedules are also part of the curriculum for many students.
Purdue Global University is a popular option for many people searching for the top online colleges. Keep reading this review to learn more about how the school fares and if it's a smart choice for your continuing education needs.
The History of Purdue Global University
Founded in 2018 when Purdue University bought for-profit Kaplan University, Purdue Global has expanded the reach of the well-known university. The school offers programs at every level, including high-level degrees like Ph.D. programs. They even operate an online law school.
As of 2020, Purdue Global University has about 29,000 students. That number is likely to grow in the coming years.
Purdue Global University Pros
Attending Purdue Global University online can be hugely beneficial whether you're starting your college education for the first time or you're going back to school. Here are some of the pros of starting at Purdue Global University:
• There are many different programs to choose from. As of 2020, you can enter more than 175 different programs. The acceptance rate for Purdue Global University is also high, so you'll have a chance to learn and apply yourself even if your past educational experiences didn't always result in high marks.
• The school offers experiential learning credits, which take past work history and life experience into account. This can help you save money on your education by receiving credits in certain areas when you enroll. You can also graduate faster if these credits apply to you.
• The school has a wide range of financial options to help you pay for your tuition and educational materials. FAFSA and Pell Grants are an option, but tuition aid options are also available. The school is committed to helping students find ways to get the education they want and need even if they can't afford a costly college experience.
• Purdue Global University offers special financial incentives for active-duty military personnel and military veterans. This is very helpful for individuals who are looking to build on existing skills or find a new career after leaving the military for good.
Purdue Global University Cons
Purdue Global University is an excellent choice for continuing your education at one of the top accredited distance learning colleges. Not every aspect of enrolling or attending school online through Purdue Global University is perfect though. Here are some of the cons:
• Some students have felt pressure to enroll when only weighing their options. This may be off-putting, but it is the job of admissions people to help speed up the process for those on the fence or unsure about attending.
• Accelerated degree programs may be hard to access for some students. The fact is that many students have complained about advisors who don't offer an accelerated curriculum at the outset. However, since most students need extra time for online distance learning due to having a job, this is relatively common. Purdue Global University does offer accelerated programs.
• Students have felt like they were not told all of the costs or that hidden costs were assessed after they enrolled. In some cases, these costs include things like books and materials fees, which are standard for every college.
Purdue Global University Bottom Line
Purdue Global University is an excellent choice for students looking for an accredited online program. Synonymous with Purdue University, you'll also have the backing of a well-known university on your degree, which can be a big plus.
For most students, the ability to choose from many majors and receive financial help are big benefits as well. Be aware of hidden fees by doing your homework and ask your advisor about accelerated learning plans if need-be and you'll escape the pitfalls some students have faced.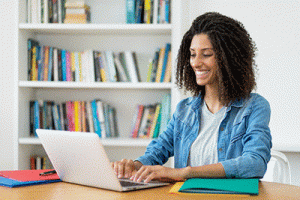 Advertising Disclosure: This post may contain promotional links. Watch the Review may be compensated if you use these links.