Realtor.com
It's time to move and now you need to find a property that you want to buy for yourself or your family. Perhaps you're looking for a first home. Maybe you're shopping for that oversized house you've always imagined somewhere in your mind.
You might also be looking to sell a property in order to move to a different one. Individuals who have bought homes to flip for a profit after making repairs also need to offload their homes. All of these tasks, whether you're buying, selling, or doing both, can be difficult if you're a normal consumer.
Real estate apps like Realtor.com aim to make the marketplace more accessible for individuals looking to buy or sell property. Is Realtor.com right for you and your home needs? Keep reading to learn more about the history of Realtor.com, as well as some of the commonly reported pros and cons of the app.
The History Of Realtor.com
Founded in 1995, Santa Clara, California based Realtor.com was launched as a way to help realtors find buyers for their properties. Over time, the app shifted and became a way for buyers and sellers to connect, likely due to the influence of other real estate apps and websites that were popping up.
Today, Realtor.com is one of the biggest players in the real estate market app and website game on the planet. They've even held exclusive listings for NBC, America Online (AOL), and more.
Realtor.com Pros
Realtor.com is a popular app that helps connect buyers and sellers, and many people claim that it was the best investment they made when dealing with a residential property. Here are some of the pros you'll read about online:
• The layout of the site is neat, clean, and easy to follow. Many people simply looking to find properties for sale in their area like Realtor.com for this reason. Most people find that they can quickly navigate the site on their first visit.
• There are many different listings to look at on Realtor.com. A large site with a lot of users, it would take you days to sort through all of the listings in an average major metropolitan area.
• The app provides a lot of information about the neighborhood a property is in. This insight can help you learn more about an area that you're not familiar with if you're buying in a new part of town or a different city. Information on schools and other nearby facilities is available as well.
• Realtor.com makes it easy to find other services like home repair and improvement professionals. For many people just moving into a new home that needs some work, this is a major benefit. Other people who track their home value through the app also use Realtor.com for finding professionals to work on and in their homes.
• You can get news and insights related to the real estate market through Realtor.com. Many people find this to be particularly helpful when they're browsing for a home and trying to get a better understanding of the market. Realtors and agents also love this feature since they can stay abreast of current trends and news that relates to their industry.
Realtor.com Cons
The Realtor.com app may be popular, but not everybody that has used has exclusively positive things to say. Here are some of the cons you'll read about when researching Realtor.com:
• Home values listed are not always accurate according to some users. However, since this is a new feature for Realtor.com, it may take some time for them to get up-to-date listings on every property.
• Customer service appears to be lacking in some regards. According to some sellers, customer service representatives did not help them renew their listings or discontinue them in a timely fashion. This issue seems to be on the seller's side, not on the buyer's side. Reports are somewhat limited, however.
• Leads may be old for sellers looking to get in touch with potential buyers. Again, this is more likely to impact people selling or professional real estate agents than individuals looking to buy a home.
Realtor.com Bottom Line
Shopping for real estate can be a tricky business. Selling a home can take a long time, and even if you're lucky, you may not get the asking price that you were looking for. Realtor.com makes the whole process simpler for home buyers and sellers, while also helping agents get leads and listings through the app.
The best part of Realtor.com seems to be the intuitive user interface and a large number of listings. While some professionals have had issues with the service, Realtor.com remains a go-to app for anybody looking to buy or sell a home due to its simplicity and ease of use.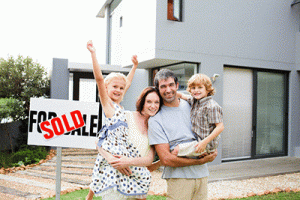 Advertising Disclosure: This post may contain promotional links. Watch the Review may be compensated if you use these links.