RedFin
Shopping for a new home should be super exciting. After all, you're either buying your first home, upgrading or downsizing so you can enjoy the fruits of your labor without spending every penny on home repairs. In practice, buying a home isn't always quite as exciting as it should be. Stress often takes over after just a few days of shopping.
Selling your home can also be quite difficult even if you're working with an agent that knows your area. Whether you've listed too high or you just can't get foot traffic, putting your home on the market can be just as stressful as shopping for a new home.
Real estate apps like RedFin aim to make the process of buying and selling a home easier. Whether you're looking for a condominium, a starter home, or a dream house, apps like RedFin want to make the process easier for you.
Is RedFin an app worth adding to your arsenal? Keep reading to learn more about RedFin and how it works.
The History of RedFin
Founded in 2004, RedFin is one of the older online real estate websites still operating today. By adding the app, they've now reached a new generation of users who are looking to buy their first homes, sell a house or purchase their dream home.
RedFin went public in 2017, making their name on low commission fees when a house was sold through the service. For many users, that's still what makes RedFin a standout compared to other apps that offer similar things.
RedFin employs roughly 2,200 people as of 2017. They are currently headquartered in Seattle, Washington.
RedFin Pros
A very popular real estate app, many users claim that RedFin is the best way to buy or sell a home. While that's up for debate, it's not hard to find a range of rave reviews for the app. Here are some of the pros you'll read about when researching RedFin:
• The RedFin interface is incredibly easy to use. Most users report that they can quickly learn to navigate their way through multiple property listings when they're looking to buy. Most sellers also claim that listing a home on RedFin is a relatively simple process, particularly when it comes to selling something as large and costly as a house.
• RedFin makes it very easy to filter your searches so you can find the type of home that you're looking for. You can also filter to see what homes have upcoming open houses in your area, which is particularly important if you have a limited time to look at and buy a home in your price range.
• Fees are lower than normal when you're looking to sell your home through RedFin. While the fees vary based on your area, most people will only pay about 1% when they sell their home through the RedFin app. This is about 50% less than most people would pay through a standard broker. In a busy seller's market, you may be able to get your asking price even without the help of an agent through RedFin.
• Pricing estimates seem more accurate than some other online real estate apps. According to many users, estimates on RedFin seem more accurate to real-world conditions that other sites are a little behind on. This can benefit you as a buyer and seller since knowing the real price and worth of a home you're buying or putting on the market is essential.
RedFin Cons
A lot of what you'll read online about RedFin is very positive. With many satisfied users, it's easy to imagine that RedFin could be the right choice for you. Not everybody has a positive take on this real estate app though. Here are some of the cons you'll read about when researching RedFin:
• Customer service is lacking when dealing with RedFin associates on the phone or online according to some unhappy users. However, these reports are somewhat limited. You can switch representatives through RedFin by request as well.
• RedFin agents designated to help sell houses have gotten bad reviews from sellers. You have the option to sell your home on your own without using an agent of the RedFin company, however.
• Past users of RedFin who have sold or listed their home through the service feel like they have been spammed with offers from other companies. Some claim that they received letters, calls, and e-mails about selling a home and other home-related services. However, it is unclear whether these contacts were acquired from RedFin or other companies.
RedFin Bottom Line
A top pick among sellers, RedFin is really an excellent option if you're looking to sell a home on your own. It's also a great choice if you want clear listings with lots of easy-to-filter search parameters when you're buying.
Negative reviews about RedFin customer service may support that you're best to go-it-alone through RedFin or use an outside agent if you need further assistance.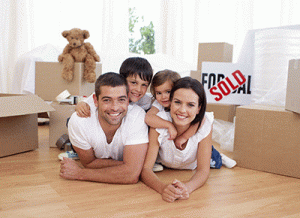 Advertising Disclosure: This post may contain promotional links. Watch the Review may be compensated if you use these links.