RescueBox
Pet subscription boxes are all the rage these days. After all, what pet owner do you know that wouldn't do practically anything to get a wag or excited bark from their favorite furry friend? Of course, since these pet boxes have become so popular, more and more competition has popped up on the market, making it harder and harder for you to find the one you want to sign up for.
RescueBox is another one of those services, and while they might not have the name recognition of some brands, they are growing rapidly. Many pet owners love their service as well, so if you're looking for a subscription of your own, you've probably already heard of RescueBox.
Is RescueBox the best pick for you though or should you go back to the drawing board and check out more options? Use this guide to learn more about the brand and whether or not they're the ideal pick for your four-legged friend.
The History Of RescueBox
Founded in the summer of 2015, RescueBox is one of the newest players on the pet subscription box market. Designed to provide owners and pets with quality treats and toys, what sets RescueBox apart is their commitment to giving back in the form of donating treats, toys, and vaccines to shelters and pets in need.
While the company did smart relatively small, they have grown quickly and now send boxes to many addresses in the US. As of 2019, the company has no plans to expand past the US, but moving into the Canadian market may be next for the up and coming brand.
RescueBox Pros
RescueBox is a rapidly growing pet subscription box service that many people are signing up for. A big part of this might be because of the rave reviews that many users generate online. Here are some of the pros you'll find when doing your research on RescueBox:
• They offer a selection of different boxes based on the size of your dog. Customers love the fact that they can choose a box for small, medium and large dogs over 50-pounds. You can even change your box type later if you find out that your small dog prefers big dog toys!
• You can get a box for your cat. While many pet subscription options only focus on dogs, RescueBox lets you choose one for cats as well. At this time, only one cat box is available.
• Edible products are sourced from the United States and Canada, not from China. This makes pet owners feel good that they're feeding their pets on high-quality products that won't harm their health.
• RescueBox allows you to give a gift to animal shelters that are in need of items like toys and treats. Many pet lovers enjoy using this feature either as a monthly gift or just once in a while.
• The brand gives money to animal-related rescue charities and wellness organizations. This makes many RescueBox subscribers feel their money is making a positive impact on pets and animals in need.
RescueBox Cons
A lot of users absolutely love RescueBox and leave four-star reviews on the internet for the brand. Not everybody is a huge fan of RescueBox though. Here are a few of the cons you might find on the internet:
• You can't customize your box with RescueBox. While this is a complaint that some users have, the fact is that very few subscription boxes – even ones designed for people instead of pets – allow for customization. Creating large groups of similar boxes is what allows RescueBox to reach so many customers at a fair per box price.
• RescueBox only delivers to addresses in the contiguous United States. This is a concern that many consumers have, but because RescueBox makes this clear on their website, you won't be billed or allowed to sign up if you're outside this area.
• You can't cancel a long-term subscription in the middle. While you can cancel, you'll still be obligated to pay for the rest of the subscription and you will receive your boxes as well. However, monthly subscriptions are offered if you want to try the service out before signing up for a longer-term.
RescueBox Bottom Line
With so many pet subscription boxes available today, it can feel overwhelming trying to pick the right one. The good news is that RescueBox is an excellent choice if you're looking for treats and toys. Because they also give back to pets in need, many people feel they're a front-runner in the subscription box game.
Is RescueBox right for you? A one-month trial should help you decide. Remember that there are other services available, so you may not want to sign up for a long subscription period right away.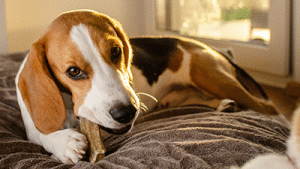 Advertising Disclosure: This post contains affiliate links and at no additional cost to you, Watch the Review will be compensated if you make a purchase after clicking on these links.