SPOT Pet Insurance
Your pet is one of the most important members of your family. After all, you probably say goodbye to them when you leave the house and they're probably waiting for you when you get home at night. Despite how much you love your pet, caring for their medical needs can be an incredibly expensive proposition.
Routine medical examinations, vaccines, and the basic stuff that health insurance typically covers for us can be very costly for your cat or dog. Add in emergency visits or treatment for a serious or long-term illness and all of those bills can break the bank before you know it. Paying for your pet's care doesn't have to be such a hardship though.
With pet insurance, you can get a break on the basic preventative care costs that can add up over time when you have an animal or two in your home. You'll also potentially be able to afford more costly treatments if and when your pet gets sick suddenly or they simply get old and need more support to live their best life.
Use this guide to learn more about SPOT pet insurance and whether they're a provider that could be the right choice for you and your furry friends.
The History Of SPOT Pet Insurance
Known for the association with Chairman and celebrity pet trainer Cesar Milan, SPOT Pet Insurance has grown rapidly since their launch. While the market for pet insurance may be feeling more and more crowded, SPOT sets themselves apart by offering many different policies and even tailor-made options for pet owners.
Today, the company continues to grow and garners excellent reviews from happy customers who like their pet insurance policies and the customer service provided by SPOT.
SPOT Pet Insurance Pros
SPOT Pet Insurance is a popular company that more and more pet lovers are choosing to insure their animals every day. here are some of the more common pros you'll read about when researching SPOT Pet insurance:
• There are multiple plan options to choose from when enrolling your pet for the first time. You can also switch coverage over time if you need to reduce your costs or you feel that you'd like to spend more for better overall coverage.
• You'll get a discount if you enroll multiple pets. Many people love having a pair of cats at home or a pack of dogs. With SPOT, you'll pay less for each individual pet if you sign them up for insurance at the same time.
• There's no age limit on how old your pet can be to enroll. Unlike some pet insurance companies, SPOT will enroll older pets at any point in their life. Premiums may be a little higher for older pets who are just enrolling, but that doesn't mean it's not a value when compared to paying for medical bills without any insurance at all.
• Alternative and behavioral therapies are covered. While standard treatments are obviously covered by SPOT, they go above and beyond by adding alternative treatments to their roster. Behavioral therapy that helps your pet with problem issues or ensures that they are more comfortable and happy in their day-to-day lives may also be covered in some cases.
• SPOT pays for microchip implantation, which helps you track and monitor your pet in case they ever get lost. You'll need to pay for registration and monitoring, but the big expense of implantation is covered by SPOT insurance plans.
• Prescription food and supplements can be helpful to dogs with certain health conditions. With SPOT Pet Health Insurance coverage, you can get reimbursed for them when used to treat a covered condition (not for general maintenance or weight management)
Product Name Cons
SPOT Pet Insurance may be popular, but not everybody who has experience with the company could be considered a satisfied customer. Here are a few of the more common cons you'll find when researching the brand:
• They don't cover exotic pets. While this is fairly common among pet insurance providers, some exotic pet owners would like to see coverage for their animals added since they do typically incur vet and medical bills as well. At this time, SPOT has no plans to add exotic pet coverage.
• There's no grooming coverage. Again, this is fairly common among all pet insurance policies, and few services offer any coverage for non-prescription baths. It's important to note that prescription baths – like those that can help your pet with a flea or tick problem – are covered under the average SPOT insurance policy.
SPOT Pet Insurance Bottom Line
SPOT Pet Insurance is an excellent choice for many people looking to cover common pets like cats and dogs. With a high reimbursement rate of about 80% on average, SPOT is an ideal choice for anybody looking to minimize out-of-pocket expenses by paying a little bit more in monthly premiums. A range of different plan options also makes SPOT an appropriate fit for people looking for more budget-friendly options to help them cover big or sudden vet bills.
If you're unsure where to start looking for pet insurance, SPOT should be at the top of your list. You'll also want to include SPOT if you're comparison shopping for the best possible price or seeking exceptional coverage for your cat or dog.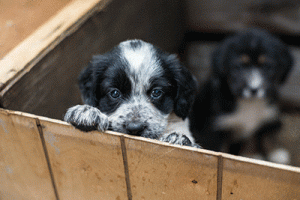 Advertising Disclosure: This post may contain promotional links. Watch the Review may be compensated if you use these links.