Squarespace
Creating a website can seem like a daunting task if you're doing it for the first time. While it used to be very difficult to build a website, and in most cases, it required professionals on your team, it's a lot easier now. That's mostly because of website building services that have streamlined the process for regular users.
Today, you can quickly create a website for your own business or even for personal use. In many cases, you might even be done in just a few hours from the time you start building your site if you don't have complex plans. Which website building service is right for you though?
Squarespace is a leader in the web industry, and if you've ever watched TV, listened to the radio or heard a podcast, there's a good chance you've heard of them. Are they the right option for you? Use this guide to learn more about Squarespace and why so many people love using the platform for personal and business use.
The History of Squarespace
A private company founded and based in New York City, New York, Squarespace was started by Anthony Casalena while going to school at the University of Maryland as an undergraduate student. Originally started for sharing information and photos with friends and family, the brand took off quickly with a $30,000 investment from Casalena's own father and a small grant from the University of Maryland. By 2007 when he graduated, the company was making about $1-million in revenue each year.
By 2010, the company had approximately 30 employees. Between 2009 and 2012, Squarespace grew more than 250% each year. Today, Squarespace has a valuation of approximately $1.5-billion and hosts more one million websites.
Squarespace Pros
Squarespace is an extremely popular website hosting service that a lot of consumers absolutely love. That must be why the brand has more than one million active websites as of 2019. Here are a few of the most common pros you'll come across when reading about Squarespace:
Template styles. With tons of templates designed for everything from e-commerce and professional business to rock bands and graphic artists, Squarespace is widely regarded as having excellent templates. Most users love their designs. Some even have a hard time choosing which one they love most, which is definitely a good problem to have.
Pricing flexibility. With Squarespace, you can choose between monthly and annual plans, giving you more options for payment. You can also upgrade your plan to a more costly annual plan from a monthly option at any point.
Ability to upgrade or add features without completely changing plans or starting over. With Squarespace, you can add e-commerce, an on-site store or add features like a blog or more pages at any point. You may pay more for some add-ons, but you won't have to sign up for a new plan. Squarespace can help you upgrade and get the right plan to match your needs.
Squarespace Cons
Squarespace is popular, and while many people who use it find it to be an indispensable part of their web presence, some users or past users haven't always had ideal experiences. Here are some of the more common cons you're likely to come across when doing research on Squarespace as a website provider:
Pricing. While Squarespace does offer a variety of different pricing structures, some customers complain that the monthly cost is too high. In some cases though, these users may be paying for plans that offer features they aren't using.
Lack of template flexibility. While templates make it easy to build a website without advanced technical knowledge, a lack of flexibility can frustrate some customers. However, the Squarespace editor does allow major changes of things like fonts, colors and a lot more. Digging into the editor and learning more about how to properly use it can help many new users.
Squarespace Bottom Line
As a whole, Squarespace gets positive reviews from users because the service provides exactly what it claims – an affordable, stylish solution for personal websites and small business owners. Flexibility is an even greater strength since there are so many templates available through Squarespace to base your site around.
If you're looking for an easy to use design service, Squarespace may be an ideal choice if you need to build a website. Do take your time to shop around though as there are other companies on the market offering similar services. You may find that one offers more flexibility, more appropriate templates or preferable pricing for your unique situation.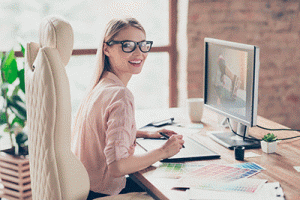 Advertising Disclosure: This post contains affiliate links and at no additional cost to you, Watch the Review will be compensated if you make a purchase after clicking on these links.