Sun Basket
(3 Reviews)
Sun Basket
(3 Reviews)
Pros Mobile App | Easy Ordering | Nutritionist crafted recipes
Cons Limited Free Shipping
View Plans
Pros
Mobile App | Easy Ordering | Nutritionist crafted recipes
Company Review
Sun Basket is a meal delivery service that offers healthy menu options and delivers organic ingredients to create customized recipes weekly. They source organic ingredients from some of the best farms around.
Pros
We love the wide variety of meal plans offered to customers. There's a fit for people with a variety of lifestyle diets. What's even more appealing is that these plans cater to folks who have restricted diets or allergies. Sun Basket also gives back to the community.
Cons
It's hard to find something that you don't like with Sun Basket. If anything at all, there is so much goodness; how do you choose?!Pricing is on the high end vs their competitiors.
Bottom Line
If you are someone who has to a follow a strict, food specific diet; Sun Basket is the way to go. They utilize fresh, organic, Non-GMO produce along with responsibly sourced meat and seafood that can be difficult to guarantee with other food delivery services.
How It Works
Join Sun Basket via their online web portal or mobile application. Choose your menu, select a meal plan, mix and match as necessary and voila, you're ready. Pick a ship date and wait for your next healthy meal delivery.
Plans & Pricing
Sun Basket offers two meal menu options which determine servings and the amount of recipes delivered each week. After choosing the menu style, then choose the meal plan that works best for you.  
The Classic Menu:
Costs $11.99 per serving.
Receive three recipes per week.
Serves two or four people per recipe.
Choose from 18 meal options.
The Family Menu:
Costs $10.99 per serving.
Feeds four people per serving
Choose from two, three or four recipes per week
Six meal options to choose from.
Plan options include the following:
Chef's Choice
Paleo
Lean & Clean
Gluten-Free
Vegetarian
Vegan
Mediterranean
Pescatarian
The team at Sun Basket goes above and beyond to accommodate customers; whether it's with their friendly customer service or access to information about their food sources, Sun Basket has got it going on! You'll also have access to Sun Basket recipes, videos and tips and techniques from their blog, The Sun Times.
General questions: 
For general questions, you could visit the FAQ section on the Sun Basket webpage or contact the company by email or phone.
Email: help@sunbasket.com
Call: 1-855-204-7597
Latest Reviews
Crystal's Review
Wednesday, July 25, 2018 at 7:39 PM
Never heard of before but got good info in the ad and love the discounted first box! Might be a bit pricey to do each week but a few times a month might be ok.
Courtney's Review
Wednesday, July 25, 2018 at 7:53 PM
I tried a meal from Sun Basket at a friends house and received my first box as I ordered one because it was fantastic.
brynn's Review
Wednesday, July 25, 2018 at 7:26 PM
really happy with the boxes we have gotten so far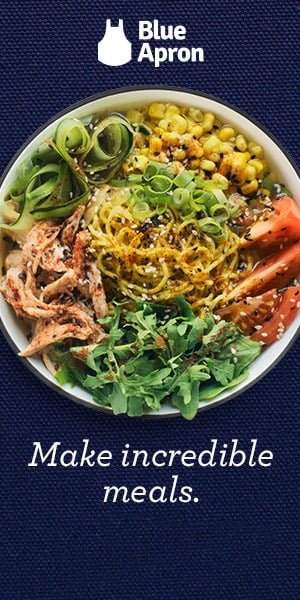 How The Product Scores
Price
($10.99 - $11.99)
How Well are they Priced
Comes with Both Ingredients AND Recipes
Are the Ingredients Healthy?
Choose Your Own Meal vs. Menu Chosen For You
Environmental Impact on Meal Kit Waste
3
Number of Reviews
WatchtheReview reviews posted by users
This Review is maintained by Watch the Review
Review Last Updated : January 19, 2017
Watch the Review.com Rating Scale 0 - 10 (10 Best Possible)