TaxAct
Taking care of your taxes, even if you have a single employer and live alone, can be a big challenge. Even if the actual process of working on your taxes is simple, the mental power it takes just to get started is a lot for some people. For some, it's well worth hiring a CPA and just being done with it. Unfortunately, that can get costly and seriously eat into your refund or run your tax bill up.
In the past, you were basically obligated to work your taxes out on paper with only the help of a calculator, a scratch pad and a guide book from the IRS. Now, electronic software takes the guesswork and confusion out of the process of filing your taxes. That's really the big reason that tax preparation software has become so common in today's market.
So, which piece of tax software is right for you? If you're doing your research and different options, there's a good chance that TaxAct has come up in your search. While they are a major player, they aren't the only game in town.
The History Of TaxAct
Founded in 1998, you can say that TaxAct has been around the block when it comes to tax preparation software. Initially launching as a software-based service, the company began offering a cloud-based solution for filing your taxes online as of the year 2000.
Though H&R Block attempted to acquire the company in 2010, this action was stopped by the federal government. In 2012, the company was eventually sold to the Seattle-based company Blucora for nearly $290-million. Today, the company continues to grow and attract more and more software and online tax preparation users each year.
In 2018, TaxAct was named the best tax software for independent contractors by Business Insider.
TaxAct Pros
TaxAct is a very popular piece of tax software, and with their cloud-based service in tow, they attract many users each year. In fact, TaxAct has a very big following and it's not hard to find excellent reviews of the product that the company offers. Here are a few common pros that you'll find when doing your research:
• TaxAct offers a free version of their software that many customers really like. Ideal for people who simply need to file a 1040EZ, TaxAct can help you get your taxes done in a matter of hours so you can move on with your life.
• TaxAct pricing is fair. While the free service is helpful for many people, a lot of small business owners, independent contractors and people with more complex tax situations need to pay for a more advanced service. TaxAct pricing is competitive with other major brands, and in some cases, it's cheaper than competitors depending on what you need.
• You can pay your filing fee with your refund, which means that you don't have to pay out of pocket if you're planning to get money back from the IRS when you file. For many people with simple tax returns who always get money back the end of the fiscal year, this can be a major benefit. Why pay out of pocket when you can simply use a small portion of your refund?
TaxAct Cons
TaxAct gets a lot of positive press from consumers that use the service. However, not everything that you'll ready about the brand is 100% positive. Here are some of the cons you're likely to find when doing a bit of research on TaxAct tax preparation software:
• You're not able to directly import your W-2 with TaxAct. Some users believe this slows down the speed with which they can file. However, you can still easily enter the information into the TaxAct program, which shouldn't take much longer in most cases.
• TaxAct pushes their audit protection service a little too hard for some customers. While an audit is a possibility on any return, simple, relatively standard returns are not likely to be the subject of an audit. You are not obligated to use the audit protection service when you use TaxAct.
TaxAct Bottom Line
TaxAct is an extremely popular piece of tax preparation software, and for many users, it's more than functional. For independent contractors, it is often rated as the best service currently on the market.
However, TaxAct does have a lot of competitors today. As with all online services and pieces of software, it's always ideal to do your homework and take a few minutes to learn about your options. That's the only way you'll find out if TaxAct is an ideal option for you. For most users though, TaxAct will perform admirably and allow you to get your taxes done quickly and correctly.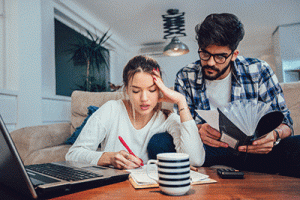 Advertising Disclosure: This post contains affiliate links and at no additional cost to you, Watch the Review will be compensated if you make a purchase after clicking on these links.