The Maids Review
Home cleaning services are all over the map these days, giving homeowners and even renters a way to get their house in tip-top shape without breaking a sweat. Whether you're looking for a cleaning service to come to your home once a week, or you need someone just once in a while, affordable pricing and easy access make most home cleaning services attractive to potential clients.
Of course, with so many companies out there, it can be a bit difficult to know which company is right for you. The Maids, one of the oldest services that you'll find, could be an ideal option depending on your needs. Use this guide to learn more about The Maids and find the short-term or long-term solution that you're looking for when it comes to home cleaning.
History Of The Maids
Founded in 1979 by Daniel J. Bishop, The Maids is the offshoot brand of Bishop's Bishop Building Services brand, which offered janitorial services to commercial customers. Built by the age of 21, Bishop is a true entrepreneur who takes cleaning seriously. He's also got the long-term experience to handle a large-scale cleaning company.
Opening up in Omaha, Nebraska, many people recognize The Maids by their bright yellow car emblazoned with their classic blue logo. While the company may have been started by one man, The Maids has grown into a major franchise with locations in over 90 cities throughout the United States and Canada.
The Maids Pros
The Maids is a popular home cleaning service with locations in many major cities. For this reason, they're a very smart choice for many homeowners and renters. The majority of customers who use The Maids also find that the quality of service is good and that the cleaning crew does a satisfactory job on their home. Here are the most commonly listed pros when you hire The Maids to clean your home:
• You can get an online quote. Some cleaning services need to visit your home to give you a quote. With The Maids, you can get a quote online so you'll at least have an estimate when it comes to your bill before people show up to clean.
• They offer one-time and special cleaning services. For busy people who don't mind cleaning but just can't get to it, one-time services allow you to get your home in shape so you can keep it tidy and organized on your own. They also offer deep cleaning services if it's been too long since your home has had a thorough scrubbing.
• They offer a 24-hour satisfaction guarantee. If you're unhappy with part of your home they'll come back to re-clean it for free if you request service within 24 hours. Most customers love this since it's easy to miss a spot in a house.
• You can get same day service. Need your home cleaned in a hurry? Look for same day service if you're hosting a dinner party or just need a mess cleaned before your family arrives in town!
• The Maids offers green cleaning services. Looking to avoid chemicals and products that may be unhealthy for you, your children and your pets? The Maids offers green cleaning for many areas around your home.
• The Maids will work in every room in your home. They'll also tackle tasks like your kitchen range, stove, and windows. Not all cleaning services will handle these difficult areas without advanced notice or an additional charge. Some may not handle them at all.
• The company provides excellent customer service. Most customers rave over how easy The Maids are to deal with, both in terms of cleaning crews and the company as a whole.
The Maids Cons
Most reviews that you'll find of The Maids cleaning service will tell you that customers are happy and satisfied with their service. Not all reviews are glowing though. Here are some of the cons that you might find when looking to The Maids to clean your home:
• You don't always get the same cleaning crew. Some customers report that they find it difficult to get the same cleaning crew from visit to visit. This may make each visit less efficient since a new crew won't know your home and specific needs.
• The estimate provided online may not match your in-person quote. Of course, this is also dependent on the condition of your home, but some customers have complained in the past about this issue.
• The Maids are hard to schedule, particularly at convenient times. Some customers report difficult scheduling appointments for the same day or near same day cleaning service. Long-term appointments are generally not impacted.
The Maids Bottom Line
The Maids is a popular home cleaning service around the US and in Canada, and for the most part, reviews are very positive. With flexible scheduling, same day cleaning and deep cleaning services offered, they could be an ideal choice for you if they've got an office in your area.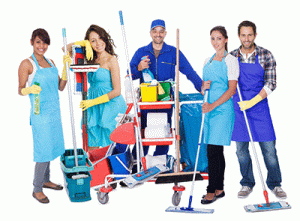 Advertising Disclosure: This post contains affiliate links and at no additional cost to you, Watch the Review will be compensated if you make a purchase after clicking on these links.